The Community Inclusive Trust (C.I.T) currently has 16 academies across the East Midlands. C.I.T is a multi-academy chain that challenges and supports its academies to provide the highest levels of education and care for their pupils.

The Trust was formed in 2014, founded by two outstanding schools, Grantham Additional Needs Fellowship (GANF) – Ambergate Sports College and Sandon School. The Trust now consists of 6 primary schools (plus another opening in 2022), 8 special schools (plus another opening in 2023), and a Teaching Centre – LEARN.

CLICK HERE to learn more about the Trust or click on the image below to view our 'Interactive Tube Map'.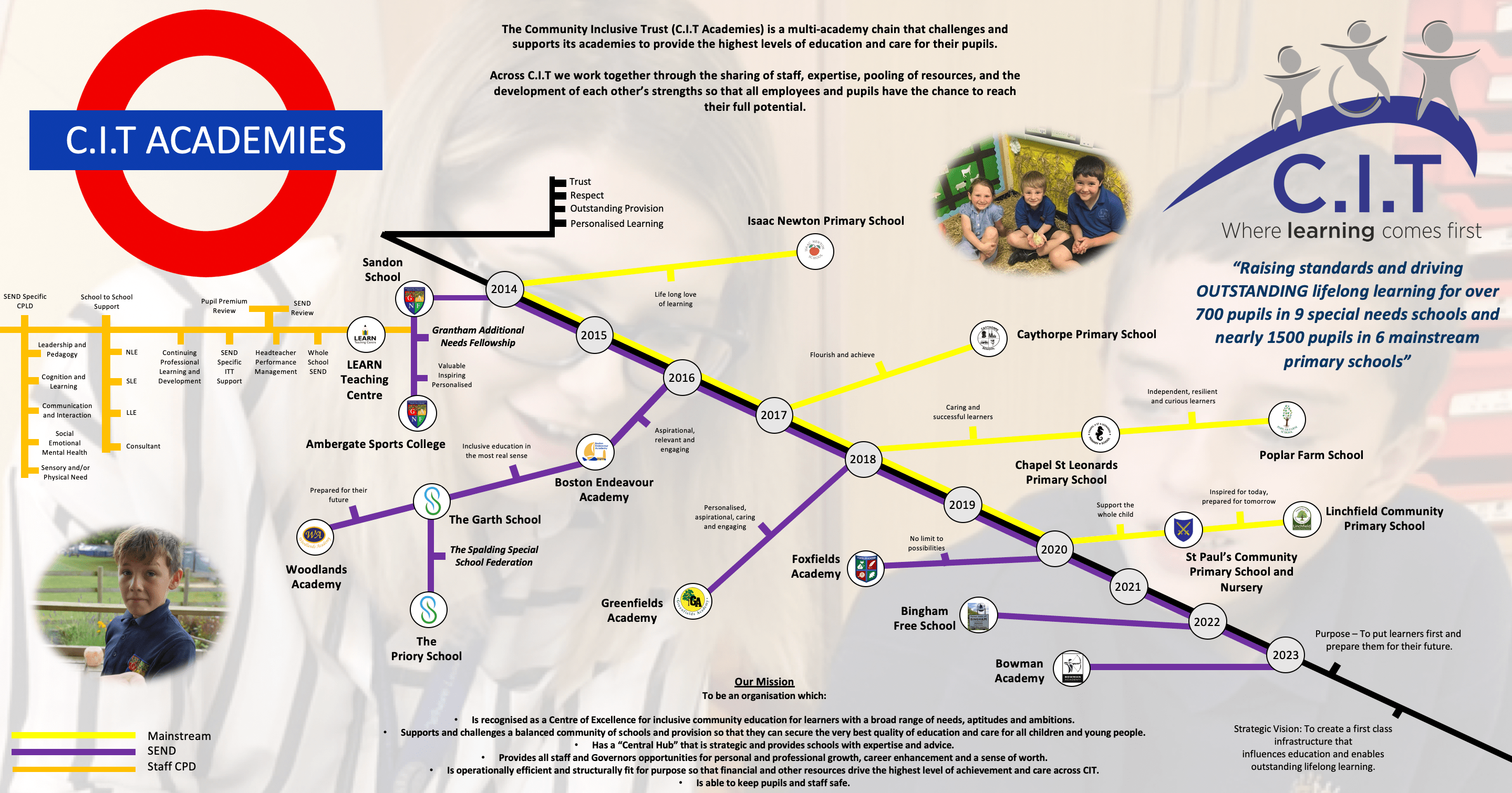 Across C.I.T we work together through the sharing of staff, expertise, pooling of resources, and the development of each other's strengths so that all employees and pupils have the chance to reach their full potential.

If you would like to learn more about becoming a part of C.I.T Academies, please contact the CEO directly: peter.bell@citacademies.co.uk

The schools within Community Inclusive Trust are: