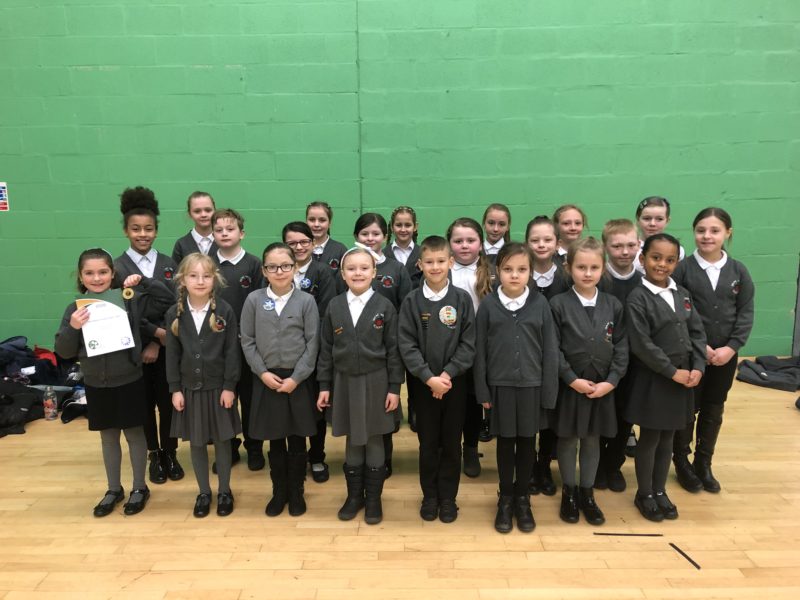 Creative groups from Isaac Newton School and Ambergate Sports College immersed themselves in a spectacular series of performing arts showcases to win trophies for speaking, singing and film making at The Colsterworth Festival of Performing Arts at the end of February.
The Colsterworth Festival of Performing Arts first took place in February 1997. The aim of the Festival, which is open to performers of any age and ability, is to encourage talent and raise standards in all our disciplines, by providing a friendly yet competitive forum.
The Festival takes place over three weeks during February each year. From small beginnings, it now attracts 3000+ performances from across the East Midlands regions.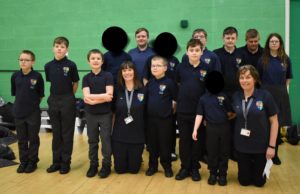 For the first time, Ambergate's Choral Speaking group decided to enter the festival in the Schools Showcase. The group performed the poem 'If' by Rudyard Kipling to a packed audience of family, friends and other local schools. The group performed brilliantly and won their category. The feedback from the adjudicator was so positive with her closing comment being "I think we all love you all". Each pupil was excited to receive a certificate and medal as their prize.
Ambergate won their first award of the day after Isaac Newton School impressed the judges and a large audience with their singing ability in the Key Stage 2 choir competition, winning the trophy with a tuneful display.
And there was to be more success later that evening. Ambergate's Drama group decided to enter the Film Making part of the festival with their film 'A Zombie in the Team'. They were delighted to win their category too and over-joyed when it was announced that they had won the entire competition!
The adjudicator, British documentary filmmaker Alex J. Wright commented, "What an awesome film. I enjoyed this film so much, you had me laughing all the way through. You have really produced a stellar film. Technically, I thought it was put together really well but the acting and storytelling was really superb. You gave the audience so much. I want to watch this film again! Congratulations to all involved – you should be very proud of yourselves. I hope we will see more filmmaking from you in the future."