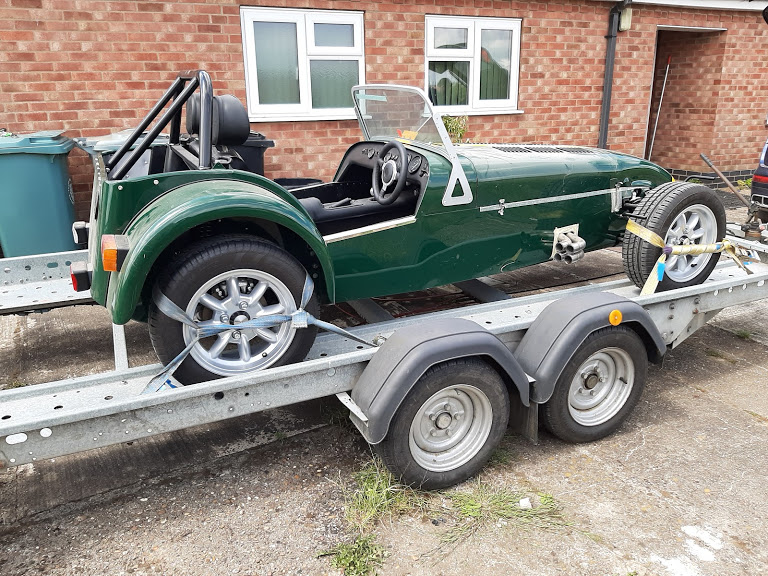 Greenfields Academy are raising funds in order to provide a specialist facility to deliver more therapy to more pupils.
Part of the fundraising efforts is to complete a previous engineering project by pupils from the school that was hindered by a break-in. Pupils had almost completed a Caterham Seven Kit Car as part of their vocational lessons but were left devastated when some of the parts were stolen earlier this year.
The Caterham Car Community stepped in and raised over £3,000 between themselves to replace the missing car parts.
Spearheading the project from the Caterham Facebook Owners Groups, Arnie Webb, along with Paul Ashwick, came across to Grantham to collect the car at the weekend to get the wheels in motion.
Arnie, "We became aware of Greenfields Academy's plight through Facebook. Along with some colleagues, we decided to try to harness the Caterham group memberships, connections and suppliers, to procure the necessary parts to finish the car.
We were overwhelmed by the response via our GoFundMe 'Caterham Rescue Project' page, which quickly raised the £3,000 needed. However, on collection of the vehicle, it has transpired that some further items are missing from the car. Undeterred, we are pressing ahead with the repairs, and have re-opened the fundraising page in an attempt to raise the extra £1,200 needed to complete the car and prepare it for an IVA test, something all new kit cars have to pass before becoming road legal.
The intention is then to sell the car in a hope to raise over £20,000 for the school's 'Therapy Project'. We are delighted to be able to help the school in this way."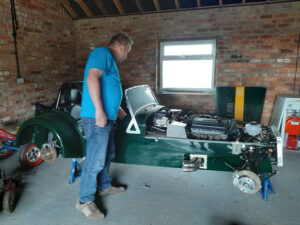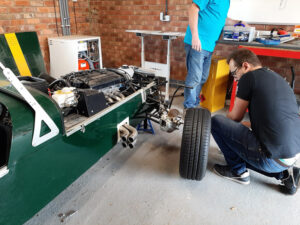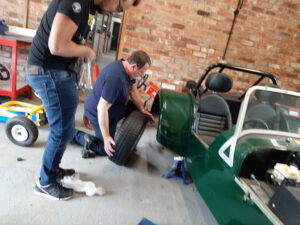 Chris Armond, Executive Headteacher at Greenfields Academy, said: "We are astounded by the support from the Caterham community. They have been phenomenal and without their expertise we just couldn't have completed the car. The 'Therapy Project' we are trying to raise funds for, will help us to provide much needed therapy to more pupils, and completing the car and selling it, could actually see us reach the target!"
Watch this space for more progress as it happens.
To donate/support the project, please visit: https://uk.gofundme.com/f/greenfields-academy-caterham–rescue-project