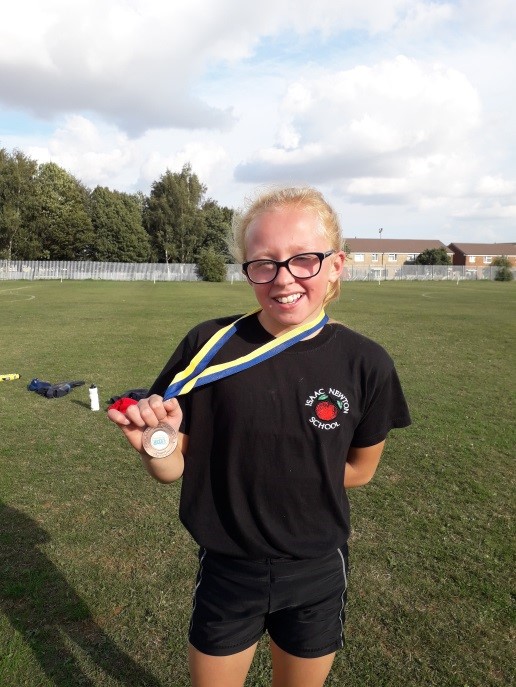 At the start of the academic year, Isaac Newton Primary School pupil Ronnie-Mae came second in the local Year 5/6 Cross Country competition, representing the best ever finish by a pupil from Isaac Newton Primary School at the event.
Yet her talents don't stop at long distance running. After taking place in a trial alongside a large group of other girls from across Lincolnshire, Ronnie-Mae won 3 Gold, 2 Silver and 1 Bronze medal, making her joint top of the selection table. She was then selected for the Lincolnshire Under-11s for a Sportshall Athletics Regional Competition in March 2019.
The event will see her take part in two field events including throwing and jumping and a two lap sprint race. If Ronnie-Mae and her teammates do well enough to progress through to the East Midlands Combined Regional Final, they will have the UK Championships to look forward to in April.
Ellie Atter, PE Lead at Isaac Newton, commented: "We are tremendously proud of Ronnie-Mae and her achievements to date. To have a child selected to represent the County is incredible. Having watched her compete in the trial, it was clear her commitment and determination alongside her sheer talent in athletics would see her succeed in her desire to be selected.
I can't wait to watch her compete, it's a real opportunity for her to showcase her sporting talents and I know she will grab it with both hands."