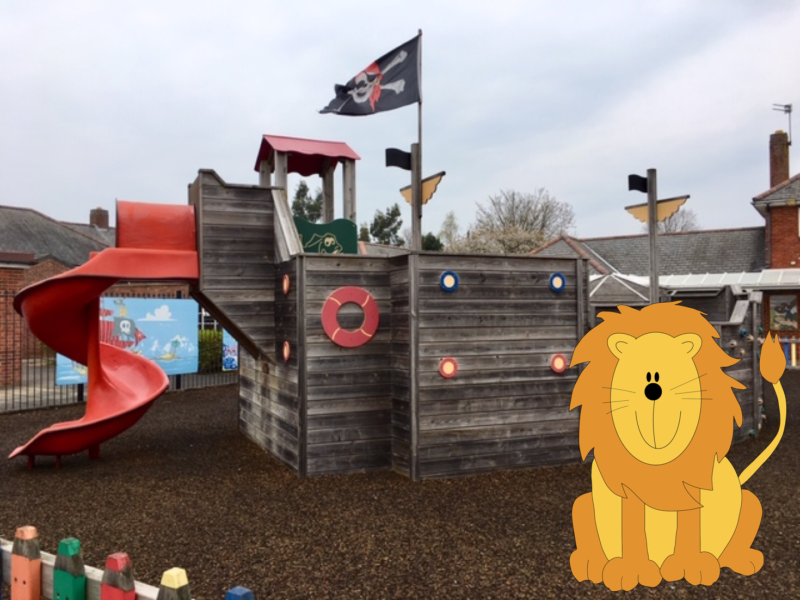 You heard right! Ambergate Sports College's Pirate Ship has been out of use for a little while now due to needing some maintenance.
As luck would have it, they were fortunate enough to have the President of The Vale of Belvoir Lions, Simon Ashworth, attend the recent GANF/FOSA Summer Fayre. By chance he was speaking to Headteacher, Mr Ellis and asked why the play equipment was out of bounds on the day.
To Mr Ellis's delight, Mr Ashworth explained his position at the Lions and that there was fund available where they could donate to GANF to pay for the repairs!
Mr Ellis said, "It was such a lucky coincidence that we spoke about the Pirate Ship at the Summer Fayre, as the repairs were going to have to be looked at later on in the school year. I am very thankful to Mr Ashworth and The Vale of Belvoir Lions for helping GANF get the Pirate Ship back to full working order for when the pupils return to school in September."
Mr Ashworth said, "Lions International is a charity which raises funds for local, national and international causes. All the money raised goes to help those who need it. Having a conversation with Mr Ellis I was able to offer the Lions fundraising and man-power to fix the Pirate Ship over the summer holidays.
A small group of the Lions came together and have been working on the Pirate Ship at the weekends, to ensure it will be up and running again for when the children return to school in September! It is nice to be able to donate some of the money we have raised to a local school which offers fantastic facilities to a great group of children."