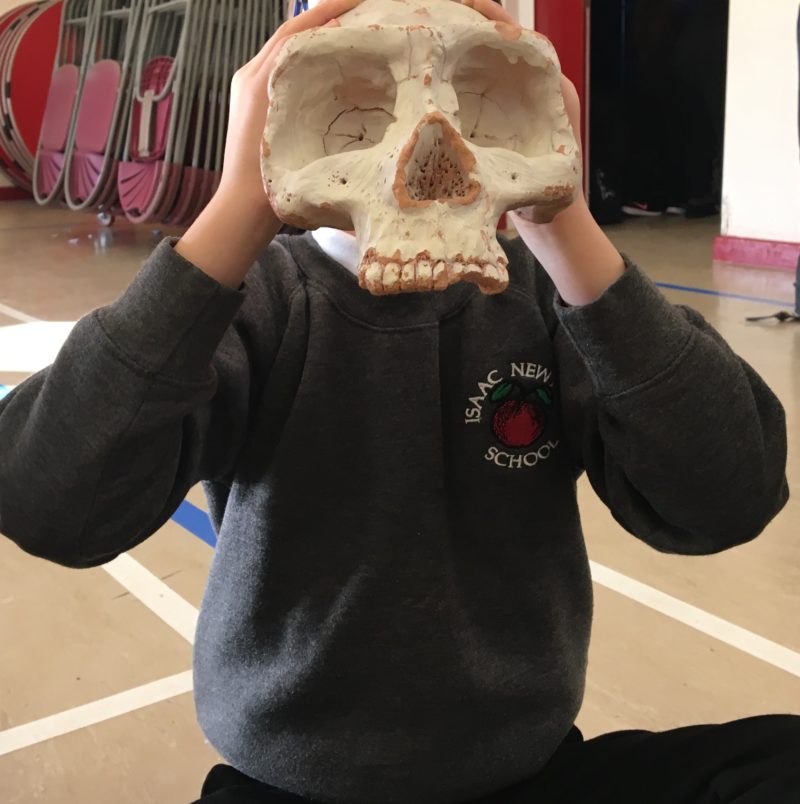 Year 3 and 4 pupils at Isaac Newton Primary School immersed themselves in their Stone Age topic as Portals to the Past delivered two days of exciting and engaging workshops in the last week of term.
Shooting back six million years before transporting through the era, pupils explored how hunting took place during a changing landscape that included a two-mile deep glacial ice sector work down the planet through Scotland and England. The only animal to survive? Hedgehogs!
They also identified how rising sea levels transformed Great Britain into an island.
A mixture of practical and listening experiences, pupils explored how Neanderthals, an ancient human species, had huge muscles even at the age of eight, whilst men used to chew their food for the women!
Throughout the day, pupils also went on a woolly mammoth hunt, explored the creative musical instruments developed during the Stone Age and identified different pieces of art from the era.
After learning how to creep to catch their food, which included the teachers pretending to be deer, pupils also worked together to create their own stone circles like Stonehenge – tougher than you think, even with just 12 miniature blocks!
The excitement continued into the final stages of the afternoon as they were given the opportunity to hold various Stone Age implements, including a saber-toothed tiger skull and a woolly mammoth bone which is over 40,000 years old!
One pupil explained, "this was such a fun day and we have done so much learning. I really felt like I was in the Stone Age!'