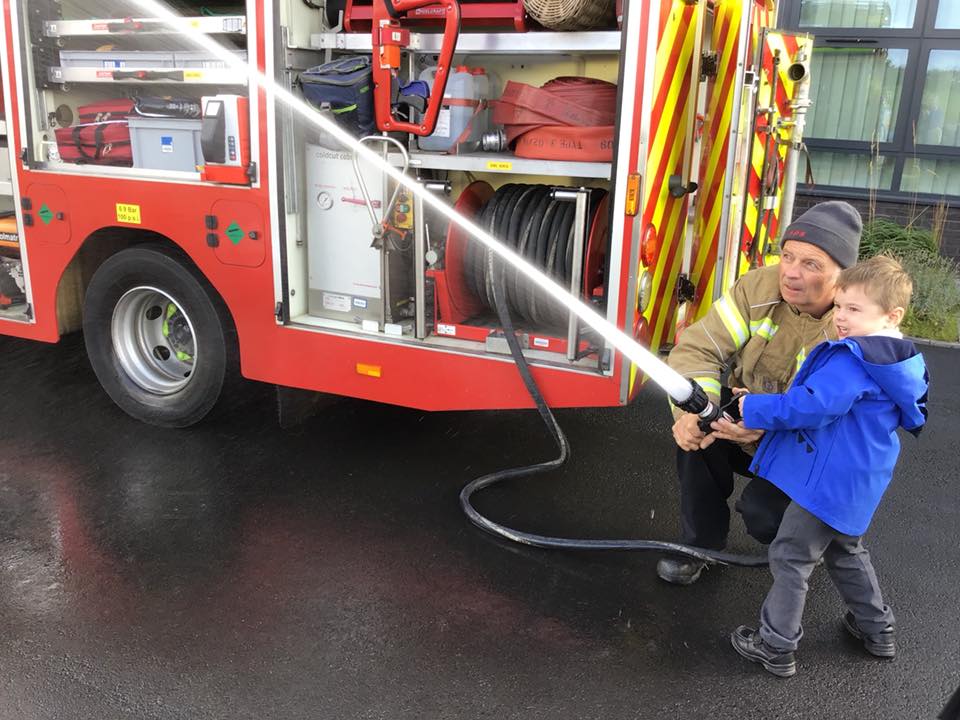 Pupils at Poplar Farm Primary School enjoyed an exciting morning last month when Grantham Fire Brigade came to visit.
The two classes were treated to a tour of the fire engine before taking it in turns to spray water from the hose at a target. The teachers also had a go but their technique and accuracy was questionable compared to the children 😉
Pupils were then given an opportunity to have a closer look at some of the equipment before experiencing how to put on a firefighter uniform. Mrs Thorpe was delighted with her attempt at getting changed into the attire in less than a minute!