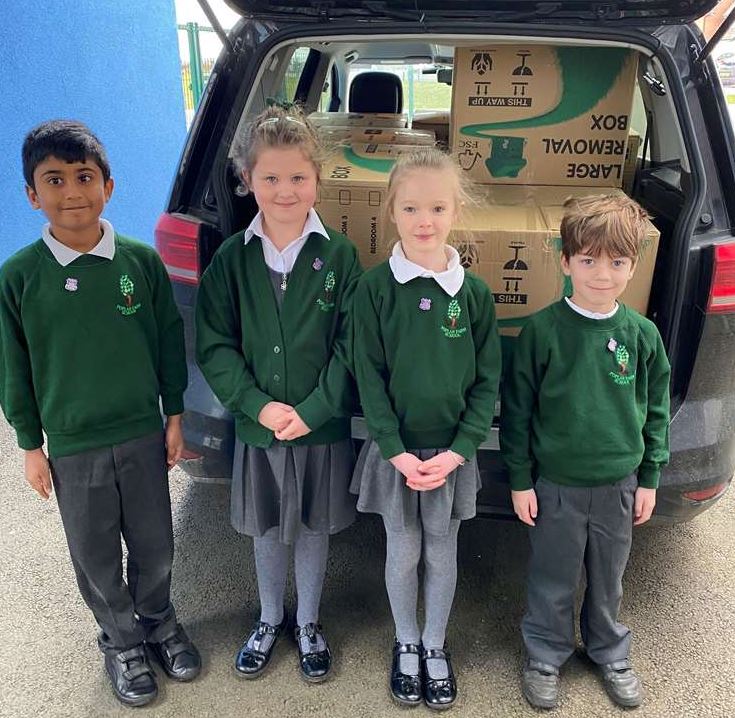 Pupils, parents and teachers at Poplar Farm Primary School in Grantham have joined forces to donate disused school uniform to the charity 'Develop Africa'.
The school discarded its blue uniform some time ago and replaced it with a green version and there had been discussions for some time on how the old uniform could be put to good use.
Thanks to the efforts of everyone at the school, eight large packing boxes of clothing has been collected and will be sent to Sierra Leone via the 'Develop Africa' charity.
Headteacher Kate Hodson, said:
"Part of our school ethos is that 'We value the way in which all children are unique, and our curriculum promotes respect for the views of each individual child, as well as for people of all cultures.' At Poplar Farm we are a Rights Respecting School and we also strongly believe in being eco-friendly.
We originally changed the colour of our jumpers and cardigans to reflect this eco awareness but did not want to be wasteful with our old blue uniform. It was decided to donate our blue items to Sierra Leone via the charity Develop Africa."