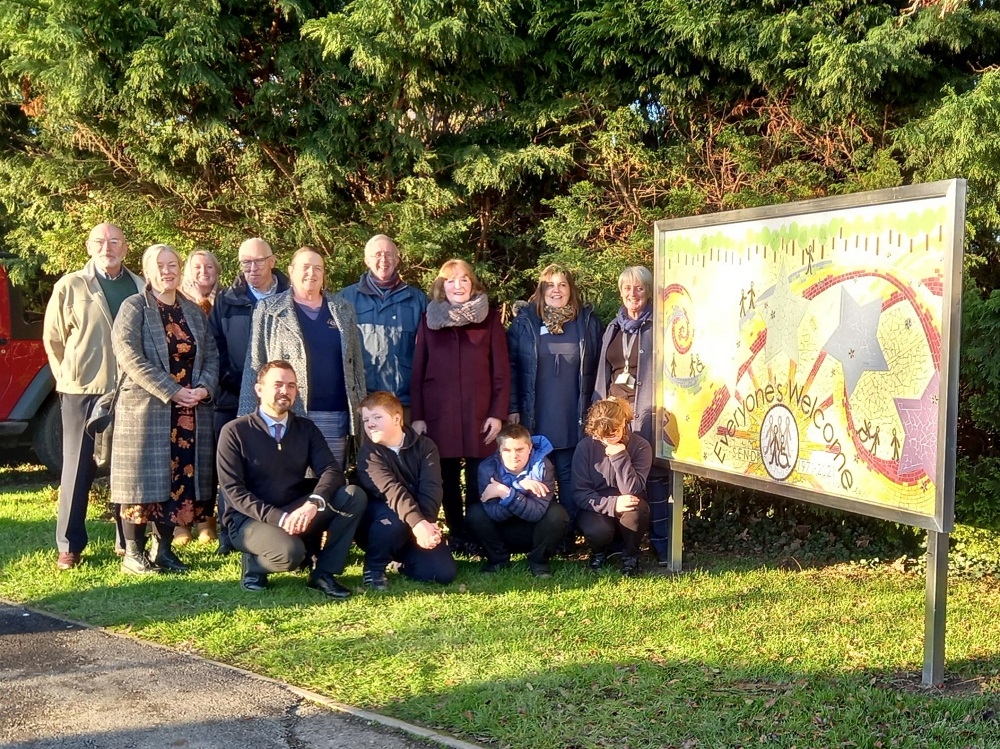 2021 saw the 50year celebration of children and young people with severe and profound learning disabilities coming into the education system in England and Wales.
As part of the celebration David S Stewart, a Trustee of Mighty Creatives, supported a number of grants for schools who were interested in developing activities/projects with artists or arts organisations to deliver new creative educational opportunities for their children and young people.
Georgina Freeman, Art and Design Teacher at The Priory School in Spalding, jumped at the idea:
"I couldn't wait to get the pupils involved in this one! Early on in the process, we were lucky enough to enlist artist Fiona Gurney to help us create a large outdoor mosaic. You can view one of Fiona's own creations in the Sheep Market."
With Fiona onboard, the staff and pupils could get stuck in with the huge art project that will mark the 50th anniversary of specialist schools being set up."
Dalehead Foods agreed to help with the work needed to erect the piece and pupils themselves came up with ideas for what the artwork should show.
As well as the SEND logo and the school's principles it includes trees to represent the Forest School element with each tree representing the new class names at The Priory School.
A ribbon across the display represents the journey pupils go on while shining stars mark pupils who have left and that are a shining example to current pupils.
Matt Bloodworth-Flatt, Executive Headteacher at The Priory School said:
"The pupils have really enjoyed this project, the staff too! We would like to say a huge thank you to all the people who donated and/or supported the project, making it possible – The Mighty Creatives, Dalehead Foods, Topps Tiles, Box of Frogs Mosaics, The Rotary Club of Spalding & Welland, Cllr Elizabeth Sneath, and The Spalding Lions.
The unveiling today has been wonderful and the mosaic will stand proud for many years to come."
Mosaic Artist Fiona Gurney, of Deeping St Nicholas, said:
"I absolutely love where the school have positioned the mosaic, just as you come through the school gates it's the first thing you see. The colours are great, really striking, the children's hard work comes through strongly. I really hope it does reflect the ethos of the school and the fun we had making it."