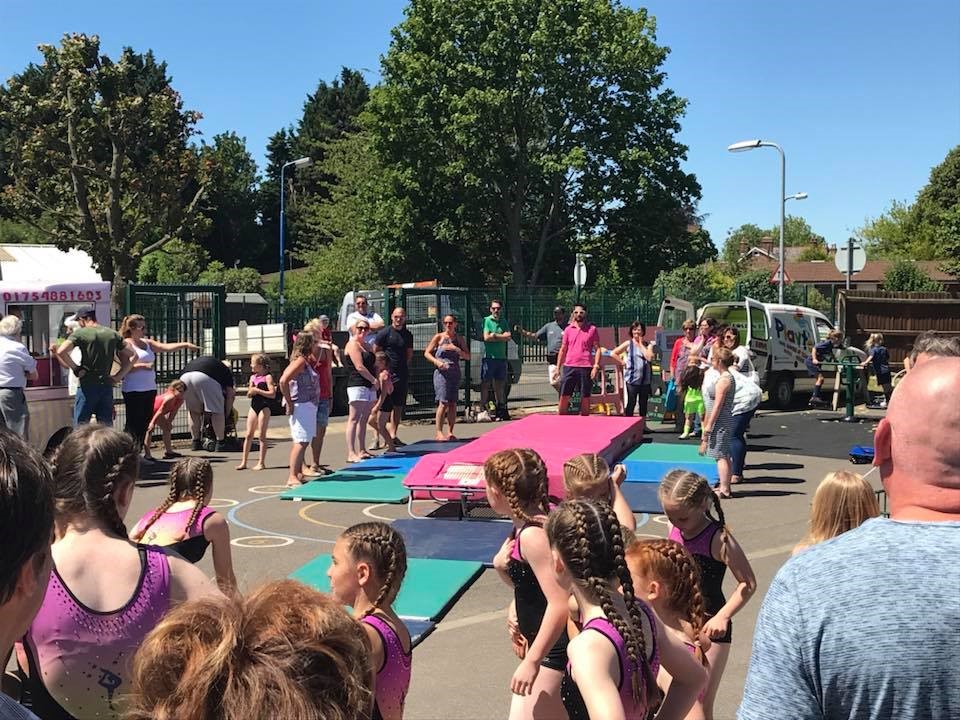 Great weather plus community support equals Summer Fayre Success!
The Friends of John Fielding School hosted their first summer fayre this year which was boosted by the excellent summer weather and overwhelming support from the community and local businesses. While having all the stalls and games, you would expect at a summer fayre; the PTA also invited Play Towers who brought along a Nerf shoot-out van and GJ Bouncy Castles who provided an inflatable castle, slide and assault course. Attendees also had the opportunity to meet a Unicorn and her little fluffy friends.
Those looking for a treat were not to be disappointed with The Jolly Rogers Fish & Chips, Husky's Ice Cream and vintage sweets on offer. Entertainment was available through the day with Disney performances from Twinkle Twinkle Little Parties' Princesses, the Allen School or Dance, Boston Gymnastics, Salsa Amigos, Evolution Martial Arts and a fly pass by Spitfires.
Overall the John Fielding School Summer Fayre raised over £1,000 which will go towards new equipment for the school