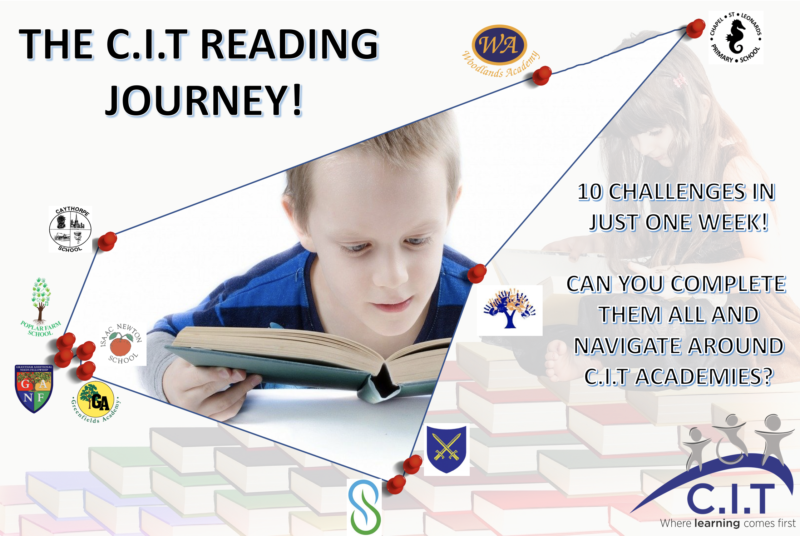 As part of World Book Day celebrations on Thursday 5th March, we are launching our C.I.T Reading Journey!
From the beginning of World Book Day Week, Monday 2nd March, you will have until Sunday 8th March to navigate your way around the C.I.T Schools, completing all 10 challenges!
Simply choose a school from the map on the link below, click on a logo and reveal your first challenge…
Work your way around the map by the end of the week to complete the journey! Please keep updated with your challenge progress by posting pictures to our social media pages:
THANK YOU!