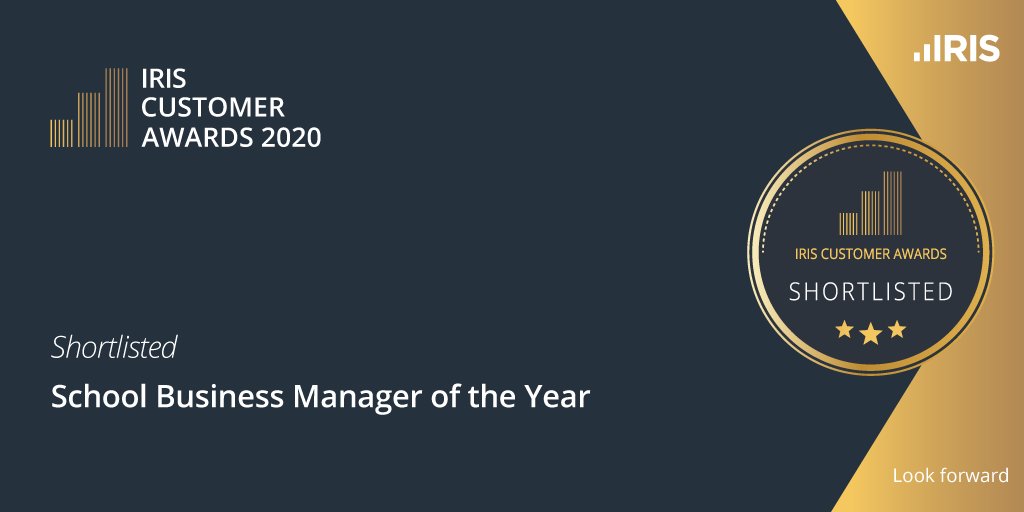 C.I.T Academies are delighted to announce that Grantham Additional Needs Fellowship (GANF) and two C.I.T staff members have been shortlisted for Iris Customer Awards, which 'recognise leading individuals, managers, businesses, schools and organisations across sectors who deliver outstanding service and results for their customers.'
With the awards encompassing four categories, Accountancy, HR, Education and Payroll, C.I.T have vested interest in the two latter areas where GANF have been nominated for 'Best Parent Engaged School', Katie Hoskins shortlisted as 'School Business Manager of the Year' and Rachel Smith nominated as 'Payroll Manager of the Year'.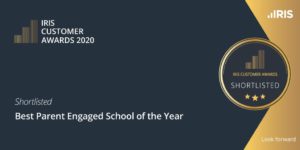 GANF – Best Parent Engaged School
This award is for schools who are passionate about engaging with their parent community with school communications at the forefront of their agenda.
Grantham Additional Needs Fellowship (GANF) comprises of two Outstanding schools, Ambergate Sports College and Sandon School. The schools cater for pupils between the ages of 3 and 19 with moderate to severe learning difficulties and complex needs. Pupils' needs are wide ranging; many are on the autistic spectrum, with others having ADHD and varying degrees of developmental delay, and some with Profound and Multiple Learning Difficulties.
Due to the specific support offered by GANF, a large percentage of pupils travel at least one hour from their home to either Ambergate or Sandon. This means that the schools are often remote to parents and carers, which can make them feel isolated if wide-ranging communication strategies are not embedded – GANF currently have over 1,600 followers on social media!
Stela Plamenova, Headteacher of Sandon School, was particularly grateful for the hard work of Katie Bennington in her communications role at GANF. 'It's fantastic news for GANF to be shortlisted and a true recognition for the many years of hard work from Katie.'
The other two nominees for the award are Langstone Junior Academy in Portsmouth and Springfield Primary School in Derby.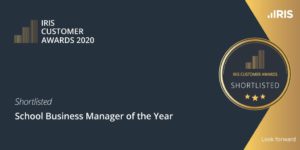 Katie Hoskins – School Business Manager of the Year
This award is for a school business manager who has grasped the challenges faced by their school(s) and turned them into opportunities.
Katie manages and is an administrator for C.I.T Academies' PS Financials system and also for their budgeting system, ensuring that all schools are aware of the impact of any changes that will affect them. Katie is recognised as completely approachable, flexible and helpful for any issues that the schools have and assists them on a continual basis with all areas of operation within their schools.
The other two nominees for the award come from Heron Hill Primary School in Cumbria and Upshire Primary Foundation School in Essex.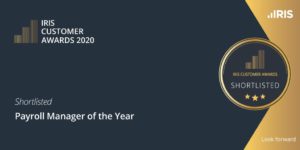 Rachel Smith – Payroll Manager of the Year
This award is for payroll managers who've gone above and beyond over the last year. They must also be able to demonstrate they have successfully led their team to achieve their business goals.
In the last year, Rachel has been integral in dealing with all employees across the Trust in relation to resolving any payroll or pensions queries, changing from a paper to electronic based system and streamlining all of the Trusts' payroll and pension processes and bringing payroll in-house.
Rachel is joined by payroll managers from Cox & Co Payroll Solutions Ltd and GG Glass & Glazing Ltd, on the shortlist.
Good luck to all three of our nominees at the awards ceremony in Birmingham on Tuesday 11th February!