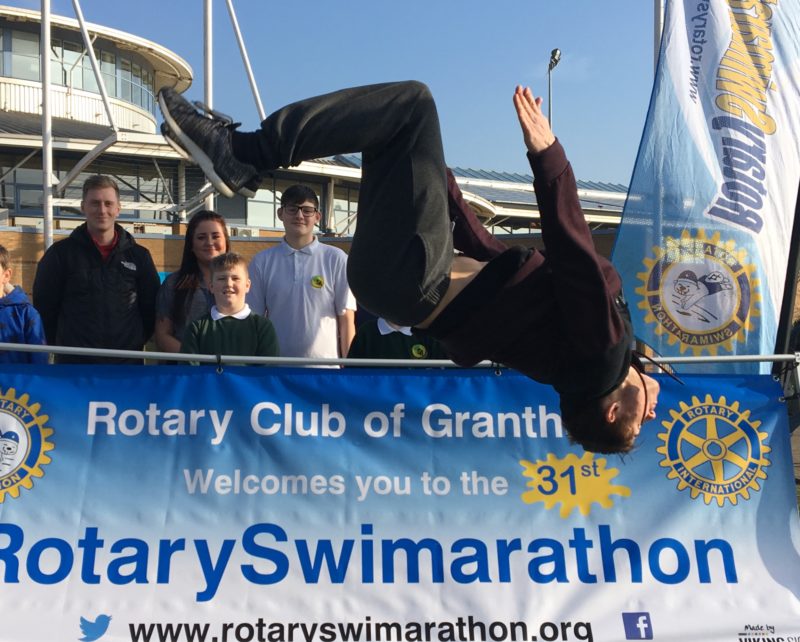 Teams from across C.I.T Academies thundered around the Grantham Meres Leisure Centre as Storm Ciara raged outside, raising a predicted £3,974 for local causes.
Greenfields Academy made their first splash in the competition as they opened the event on Friday morning, a team of Key Stage 2 and Key Stage 3 pupils finishing third in their race with 108 lengths and £144 raised.
They were followed by GANF pupils and staff who took over the entire pool, showing lightning quick speed to reach a total of 901 lengths, 100 more than last year! Five teams executed over 120 lengths between them as the total predicted to be raised amounted to £1,000!
Families, other schools and businesses continued to compete into the weekend before C.I.T schools were back in action during the first race of Sunday morning.
Poplar Farm staff reached a staggering 157 lengths, raising £220 in the process. They were closely followed by Caythorpe Primary School pupils, also making their first appearance in the fundraiser, who swam 118 lengths, three more than the C.I.T adult team! The duo of teams added £310 to the total.
Isaac Newton Primary School, veterans of the event for over 20 years and record fundraisers two years running, took on all eight lanes immediately after with staff, parents and pupils adding another 1,000 lengths! Once again, their fundraising efforts were incredible, raising £2,300 with a single pupil collecting an incredible £300 alone!
In total, 20 teams from C.I.T schools amounted almost 2,500 lengths, the equivalent of 41 miles – the equivalent of Grantham to the outskirts of Derby!
The 31st staging of the event was another huge success as more than 230 teams in total raised over £30,000, C.I.T schools manufacturing around 13% of that figure.
A superbly organised event yet again thanks to The Rotary Club of Grantham. Well done to everyone who took to the water, C.I.T schools were proud to be a part of it.