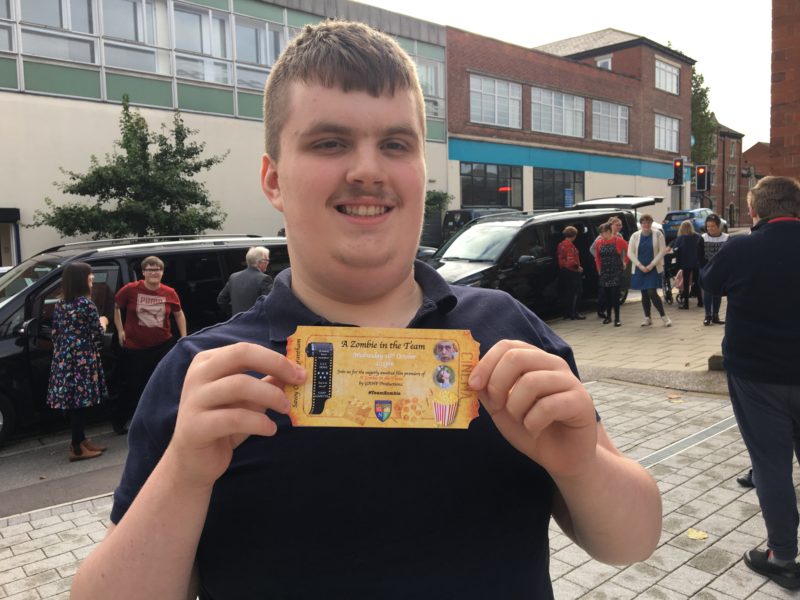 Lights, camera, action!
It all started with a film competition open to schools in England and Wales. Judicium Education were looking for six-minute films that would 'entertain, amuse, intrigue or amaze' them. Ambergate Sports College decided to take on the challenge.
The next couple of lessons for the Drama pupils were spent scripting their idea – 'A Zombie in the Team' – a comical, horror movie set 30 years in the future.
After a handful of lessons practicing their roles, the Drama class went out 'on location' to Ambergate's Forest School on the outskirts of Grantham, for a day shooting the scenes. They also invited the school's Photography pupils along, who took some amazing shots that really captured the action.
The film was clipped, edited and produced, ready to be published for the film competition. It was at that point the Savoy Cinema, which opened its doors for the first time three months ago, kindly agreed to hold a Film Premiere for the pupils. Their very own screening of the film, trailer and a mini-awards ceremony for all of the cast involved.
Click on the image to view the trailer: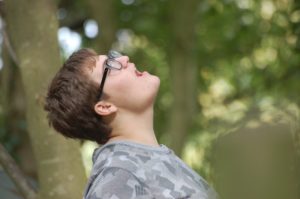 When Chauffeur VIP heard the story behind the film created by the pupils, all of whom have moderate to severe learning difficulties and complex needs, they were also keen to help out.
Chauffeur VIP provided two Mercedes V Class vehicles to transport the pupils from school to the cinema in style!
The cast were greeted by peers, governors and parents, who lined the paths of the Savoy Cinema with their customised tickets, before excitedly taking their seats in front of Screen 3 for an afternoon's entertainment to remember.
Pupils commented: "It's a combination of shocks and laughs"; "It was a very good accomplishment"; "It was an amazing experience!"
Mrs Pell, Drama Teacher at Ambergate, explained: "All the cast were very professional throughout the whole process from writing to filming – I am very proud of them all."
Mr Ellis, Headteacher at Ambergate Sports College, was on BBC Radio Lincolnshire discussing the Film Premiere. You can listen again right here from 1.51.23 https://www.bbc.co.uk/sounds/play/p07n7kdr
Click on the image to view the film: