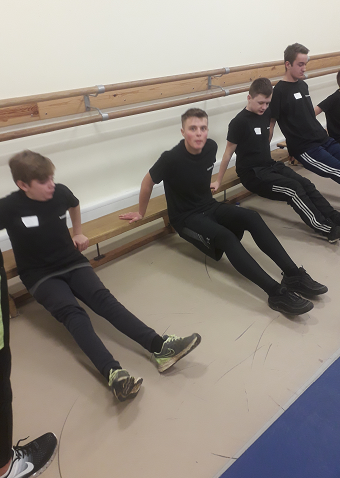 Five Ambergate pupils took part in the annual Elite 11 sports competition at the Peter Paine Performance Centre in Boston. The Ambergate team joined up with another CIT school, Greenfields Academy.
The pupils took part in 12 events: Netball Shot, Elite Darts, Energy Burn Challenge, Elite Agility Run, Golf Challenge, Sledge Relay, The Kahoot Challenge, The Elite Memory Challenge, The Elite Minefield, The Elite Fitness Challenge, Elite Escape Room and Mystery Stamina Finale.
The day started fantastically with Ryan Tilbury scoring the maximum 15 points in the Netball Shot event. Ryan opted to shoot from the 5 metre line and successfully scored all 3 shots. Braydon Davison worked well with the Greenfields pupils to escape the sports laboratory, he was very quick to understand each task at all the tables and was able to direct others to complete the task in a brilliant time. WE ESCAPED!!! Lewis Blackburn and Jamie Mitchell stood out in the fitness challenges as both pupils ran excellent times in the Elite Agility Run and worked tirelessly to burn calories in the Energy Burn Challenge. Pupil M consistently performed well throughout the day and showed a steady hand in the Elite Darts event.
Well done to all our pupils who represented Ambergate superbly and we look forward to next year's Elite 11 Sports Competition.