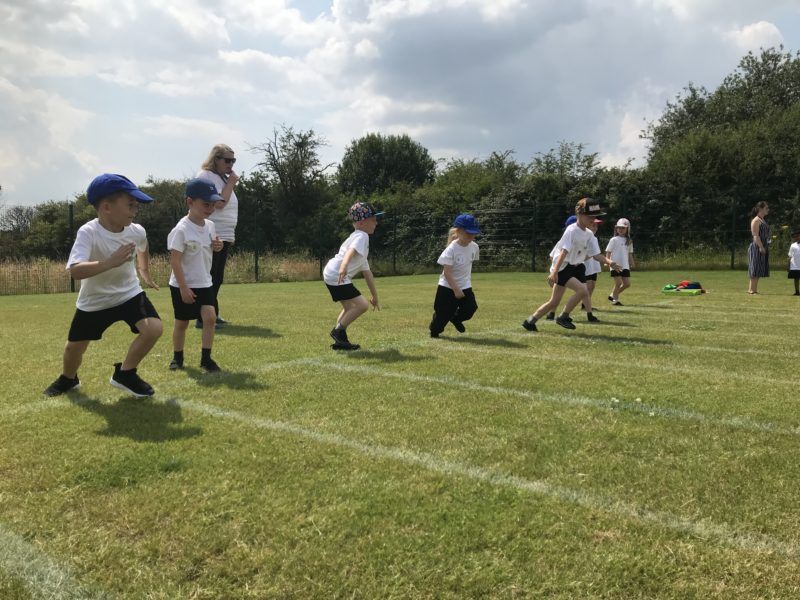 Poplar Farm School celebrated their first ever Sports Day during a very warm afternoon on the school field.
After lots of practice during PE lessons, pupils took part in flat races, bean bag balancing and sack races with everyone doing fantastically well in front of a big crowd.
There was so much interest for the grown-up races that they had to run two heats for both the Dads/Uncles/Grandads race and the Mums/Aunties/Grandmas race!
The toddler race was also fantastic to watch with several older siblings helping out their younger brothers and sisters.
During the races, pupils waved the coloured flags of their House to support their teammates. New in recent months, all of the school Houses are names after local RAF bases to continue the legacy of the RAF-themed celebration when the school opened.
The final results were as follows:
Cranwell – 24 points
Digby – 26 points
Barkston – 44 points
Waddington – 46 points
Well done to everyone who took part.