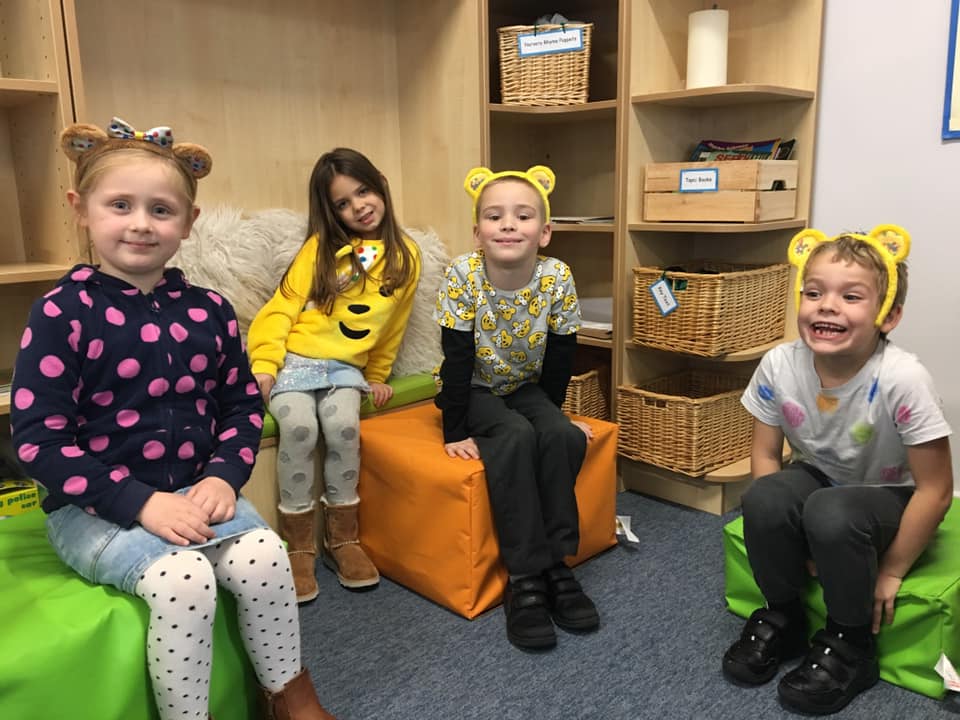 Children in Need Day on Friday 15th November was extremely busy across C.I.T Academies with £1,533.32 being raised for important causes in the United Kingdom and abroad!
Poplar Farm School and Chapel St Leonards School held non-uniform days, as did Caythorpe Primary School but with a difference as pupils and staff were welcomed to have a comfortable day in their pyjamas! Pupils also baked and decorated a vast array of cakes with their families before bringing them in for a mid-morning mammoth cake sale! Caythorpe raised almost £200 by the end of the day, more than a pound per pupil on roll, a similar feat to Poplar Farm who donated over £100.
Chapel St Leonards School raised £136 with another fantastic effort from the school community.
Isaac Newton School had a Giant Pudsey that they filled throughout the day with spare change from pupils and parents. They raised nearly £400 as the school was taken over by a sea of yellow costumes.
Ambergate Sports College and Sandon School make up Grantham Additional Needs Fellowship (GANF) and raised a combined total of £170 as pupils came in to school dressed in spotty clothes. They also participated in a range of Pudsey activities throughout the day, including: making Pudsey plates, painting bandanas and creating bunting.
Both John Fielding Special School and The Priory School held discos with everyone having fun and dancing together.  The Priory also offered a range of Children in Need activities whilst John Fielding had a very popular tuck shop! John Fielding managed to raise a total of £165.64, whilst The Priory almost matched that total with £138.53.
The Priory's sister school, The Garth School, also held a cake sale and joined in the Joe Wicks Big Morning Move. All of the classes streamed the active sessions at the same time and raised exactly £200.
Over at the C.I.T Academies Trust Support Hub, situated on the second floor of Poplar Farm School, staff raised £30 as they took part in the Children in Need Duck Race with 'Beakwell Tart' swimming out victorious.
Meanwhile, Key Stage 3 and Key Stage 4 pupils from Greenfields Academy took on a sponsored row, run and walk in the school gym. Pupils aimed to virtually cover the length of the River Witham from Boston through to Grantham via Lincoln, measuring 132,000 metres in total.  The pupils took on the challenge in a range of spotty attire for Children in Need, combined with odd socks to celebrate diversity as the day also saw the culmination of Anti-Bullying Week.
After a day of hard work, the pupils fell less than 9,000 metres short as they manufactured a brilliant 123,374 metres.
Pupils from the Primary wing of the school are to take on the rest of the challenge at the Forest School to complete the allocated distance, also raising money for Children in Need in the process.
Victoria Cook, Health, Social, and Child Care Tutor at Greenfields Academy, explained: "I would like to say well done to all the pupils who took part as they did fantastic!
Thank you also to all of the staff who helped make this event a success and well done Year 10 for covering the most metres."