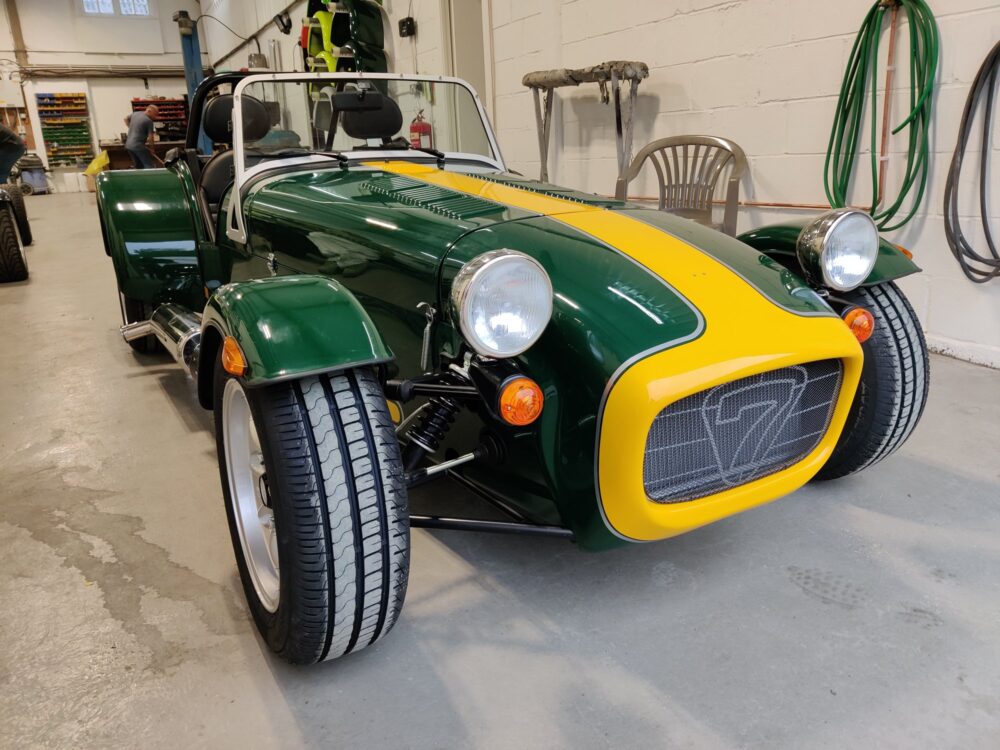 We reported earlier in the year that Greenfields Academy were raising funds to install a stand- alone 'Therapy Hub' in the school grounds to deliver essential therapies and confidential counselling to pupils.
A huge part of the fundraising efforts was to complete a previous engineering project by pupils from the school that was hindered by a break-in. Pupils had almost completed a Caterham Seven Kit Car as part of their vocational lessons but were left devastated when some of the parts were stolen earlier this year.
Step forward The Caterham Car Community, who selflessly raised over £3,000 to replace the missing car parts and then set to work completing the car ready for sale.
Arnie Webb from the Caterham and Lotus Seven Facebook Groups said:
"Yep, today the car is finally pretty much finished except for the stainless stoneguards for the rear wings which are out of stock at Caterham. The car has got some fancy stripes to lift the Anniversary stripe to a new level and fit in with the Greenfields Academy colours, thanks to Alistair Westle.
Special thanks also go to John Killick who has given the car a thorough check ready for IVA which should be in 4-6 weeks.
We are planning to transport the car up to Blyton Park in Lincolnshire and take some Greenfields staff members out for a couple of gentle laps at lunchtime on the NT3WG track-day on Sept 5th.
Remember this superb car is now for sale, £23,000 is the price and it's a brand new unregistered car. All proceeds are going back to the school, towards the Greenfields Academy 'Therapy Hub' fundraiser!
Once again a big thank you to everyone who has helped and donated parts or their time to the project."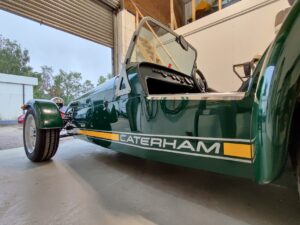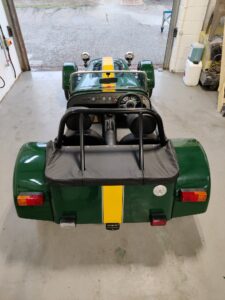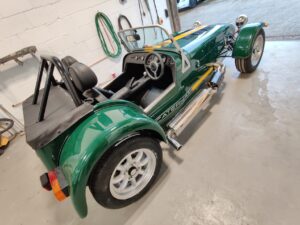 Chris Armond, Executive Headteacher at Greenfields Academy, said:
"We owe a great deal of thanks to Arnie and the rest of the Caterham community, without them this project just wouldn't have got off the ground.
Because of space constraints at the school, Therapy and Counselling sessions are currently delivered in classrooms when they are not in use. These restrictions only allow for delivery to a small amount of children and the location is not ideal for confidentiality.
We wish to erect a stand-alone 'Hub' within the school grounds, so that all pupils on roll who require therapy and counselling can receive it.
The completion and sale of the car could actually see us reach our fundraising target!"
Interested parties for the purchase of the car should contact jacki.bartram@citacademies.co.uk