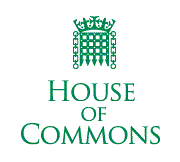 Caythorpe Primary School recently received a special letter of praise from Dr Caroline Johnson, MP for Sleaford and North Hykeham, congratulating them on their excellent SATs exam results in 2018.
The school improved in all areas of their SAT results as combined scores progressed from 54% to 72% of pupils reaching the expected standards. Maths alone increased by 31% as the school celebrated their best ever results!
On receiving the results last summer, Katie Brockington, Head of School, commented:
"We are so proud of the effort and achievement of our staff and pupils at Caythorpe Primary School. These latest SATs results show an overall increase in results of 18%! This has been reached through numerous interventions that we have implemented. We have developed more of a thematic curriculum so children have been learning through first hand experiences and have been so much more engaged in their learning."
This latest commendation from Dr Caroline Johnson underpins the hard work that takes place on a daily basis at Caythorpe Primary School.
An extract from the letter reads:
'I wanted to write to congratulate you on your school's excellent increase in the proportion of pupils achieving the expected standard in reading, writing and mathematics.
I would be grateful if you could pass my thanks on to your teaching staff, as it is their hard work and dedication that enables the children to learn and achieve to a high standard.'
To view the letter from Parliament, click below: