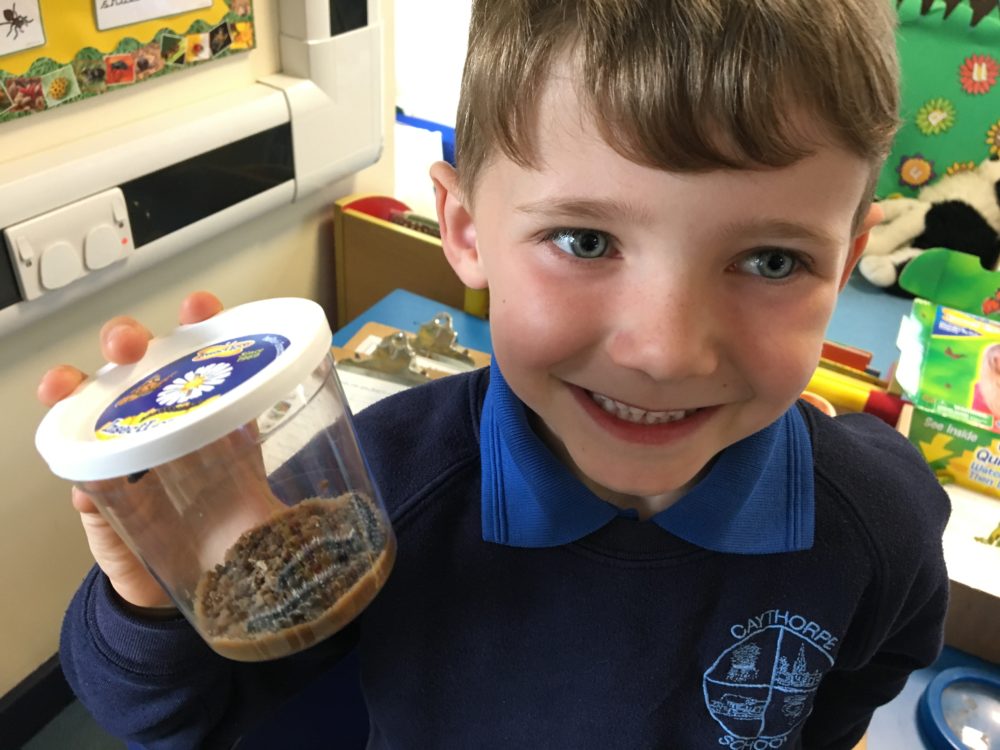 Caythorpe Primary School has an ethos of learning through first-hand experiences and their current topic of minibeasts in Early Years Foundation Stage (EYFS) and Key Stage 1 has given staff and pupils the perfect opportunity to practically explore their learning.
Pupils in Enchanted Forest Class have their own Minibeast Investigation Lab, full of insects and small creatures for them to investigate. The pupils are then encouraged to take the role of scientists, recording what they can see and answering questions.
Yet the science really comes to life with the caterpillars that have just arrived in the classroom. The children aged between four and six will be able to watch their guests grow and develop into butterflies before releasing them outside.
One pupil explained: "I really like looking at the minibeasts and counting how many legs they have. We also do other things like making pretend playdoh houses for the insects and reading The Hungry Caterpillar." 
Staff and pupils enjoy bringing their learning to life at every opportunity. Previous topics they have explored throughout school include Dinosaurs and Vikings. A full-sized dinosaur visited the school earlier in the year before Key Stage 2 pupils were taken through a Viking role play story, dressed in full attire from the era.