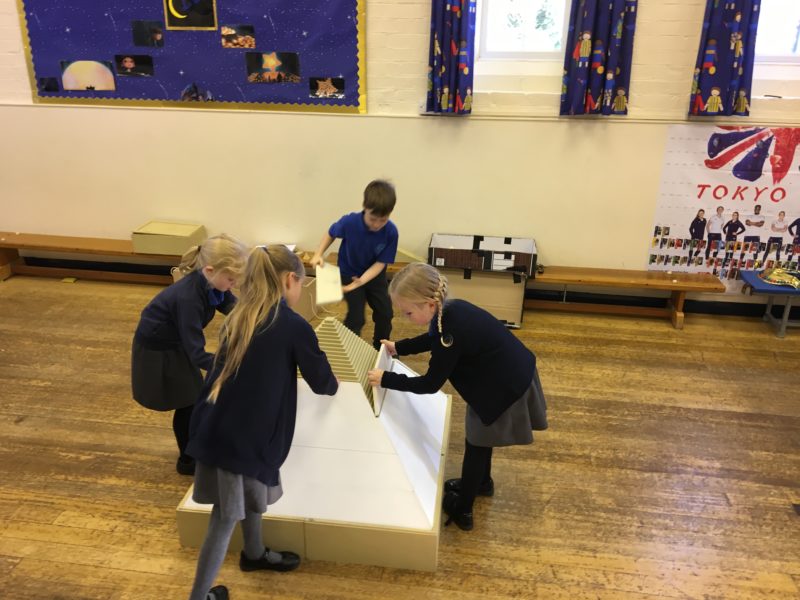 Not many children can claim to have a return to school quite like Narnia Class at Caythorpe Primary School.
Pupils were greeted after October half-term by Richard Brighton from History Squad, a company that uses 'powerful, entertaining, and utterly engaging history workshops to make the subject fun, fascinating, and relevant.'
The adventure took the class back in time to Ancient Egypt where pupils built two Pyramids, exploring how and why they were made, before also examining the mummification process.
Some fascinating facts left pupils and staff stunned – one Pyramid would be made out of around 2.5 million pieces of stone, each weighing at least the same as three modern cars! It would take 5,000 people almost 20 years to build just one Pyramid but no Mummy has ever been found in one – they are all buried in tombs deep underground.
Pupils took on a variety of dramatic roles as they went back in time. Pharaohs and Gods were amongst the Ancient Egyptians depicted as the class explored myths, legends and facts derived from centuries of research.
One pupil explained, "Today gave me a really good idea of what it was like to build a Pyramid. I still don't know how they used to carry the big pieces of stone to make the Pyramids!"
The workshop aligned with Caythorpe Primary's aim, "To teach a fun and enriched curriculum within stimulating and exciting environments, packed full of inspiring experiences and opportunities."
Click on the image below to view a video of the workshop: