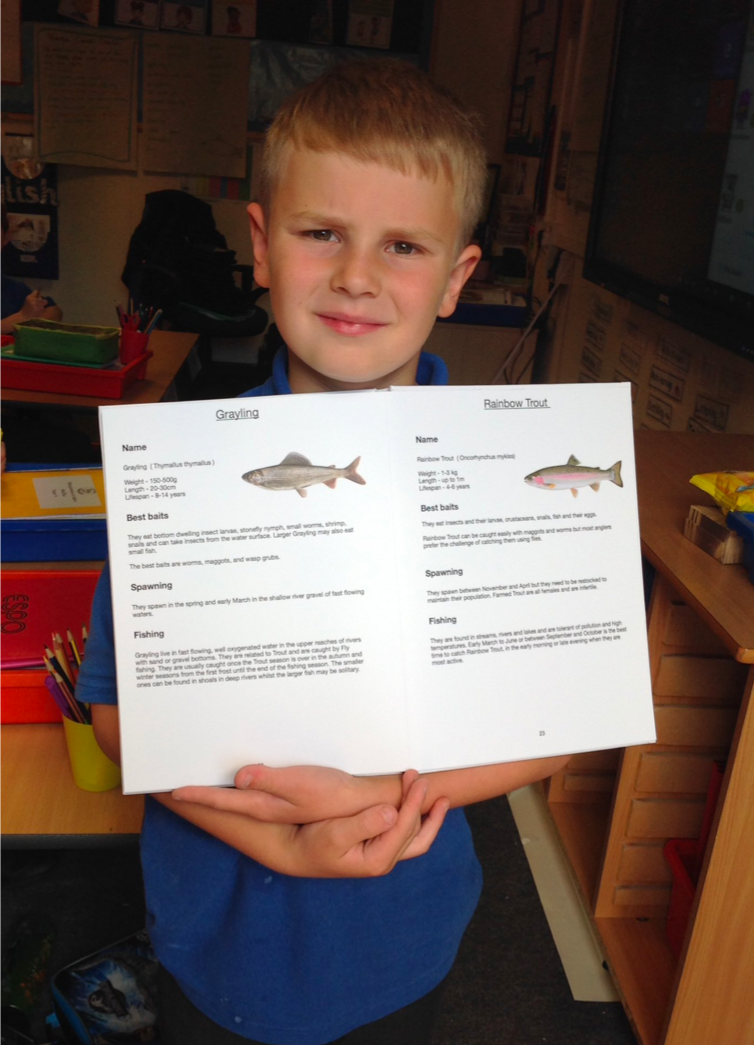 How much do you know about what lives in the waters around us? Can you identify a fish as it swims past? Let Charlie from Caythorpe Primary School help you answer all of your questions!
8-year old Charlie is a keen angler, first inspired by spotting a fish in the river running alongside Sleaford Leisure Centre. After wondering what type of fish it was, Charlie discovered that he had seen a rainbow trout.
Lockdown gave Charlie the perfect opportunity to explore his love for fishing further by creating his very own book, Charlie's Fishing Book, which has since been printed as a hardback copy! Charlie researched all of the fish, selected his own pictures, typed out the factual information and edited all of his own work.
Since returning to school, Caythorpe Primary pupils have been exploring the theme, 'Under the Sea', which gave Charlie the perfect opportunity to share the book with his friends who have enjoyed learning new information about various types of fish.
Could Charlie follow in the footsteps of other great Lincolnshire authors, such as Colin Dexter who wrote the Inspector Morse novels and Lord Tennyson who was Poet Laureate for much of Queen Victoria's Reign? Watch this space…