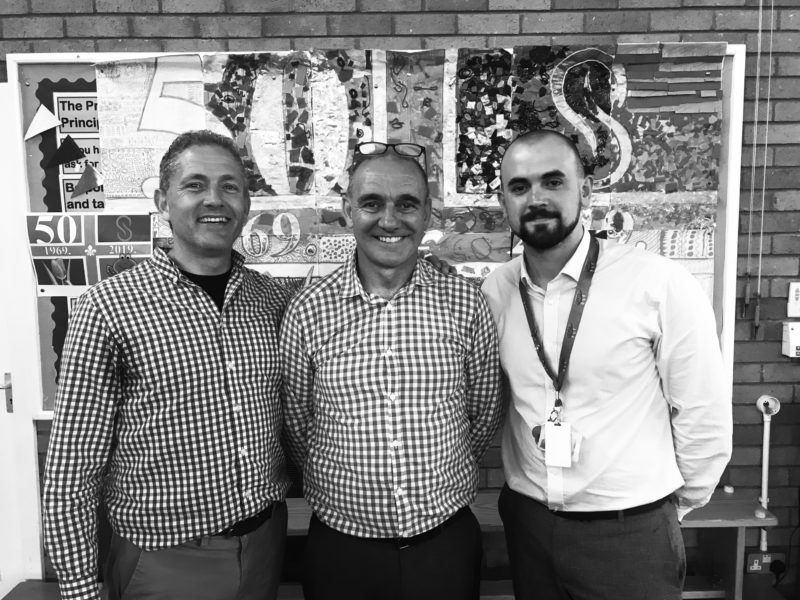 The last day of term was an emotional one at The Priory School as pupils and staff waved goodbye to Barrie Taylor who has undertaken a variety of roles from teacher to Head of School over the past 14 years.
Mr Taylor showcased his usual energetic assembly, handing out awards for pupils who had worked hard throughout the week. He then went on to discuss both staff and pupil achievements, including one pupil who amazed everyone with his factual knowledge of the moon landing and another who could name the entire Chelsea Football team from 2018/19.
Mr Taylor, who has been involved in teaching for 37 years, explained: "When I came into teaching I didn't realise I would be learning too. You learn something new every day and it is an incredible experience."
He then concluded his presentation with the words: "I guarantee I will miss this place and all of you a lot more than you will miss me. Good luck and everyone have a safe and well-deserved holiday."
Mr Bland, Executive Headteacher of The Priory who also enjoys a round of golf with Mr Taylor at weekends, asked the pupils to describe the departing Head of School using the letters of his surname. They came up with Trustworthy, Awesome, Young, Legend, Outstanding and Reliable!
Mr Taylor was then presented with a variety of cards and presents from the staff and pupils who will miss his presence in the school from September.
We would like to wish Mr Taylor all the best for his retirement and future endeavours.
[Pictured: Daran Bland – Executive Head, Barrie Taylor – Former Head of School, Matt Bloodworth-Flatt – Future Head of School]