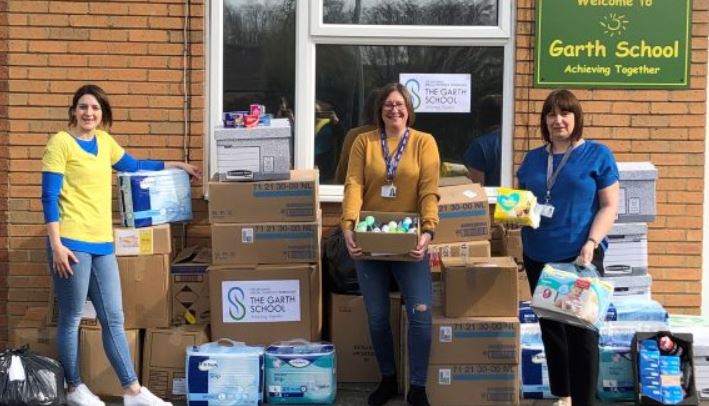 Staff, parents and pupils across The Garth and Priory Schools have been doing their bit for Ukrainian refugees.
Senior Deputy Head Claire Moore said:
"As a school community, we are deeply saddened with regards to the tragedy currently unfolding in Ukraine and desperately wanted to help. To support our pupils with a level of understanding, each class has accessed a class assembly which has focused on what is happening and how we can help, with the use of objects of reference and key symbols and pictures.
Further work has been undertaken associated with the Ukrainian flag and the two colours; yellow and blue, hence our Yellow and Blue day in school, which raised a staggering £145.59.
All items of donations have been sorted, boxed up and taken to a local collection point, at The Methodist Church in Spalding. Thank you very much to parents, carers, staff, pupils and everyone else who has supported this project."