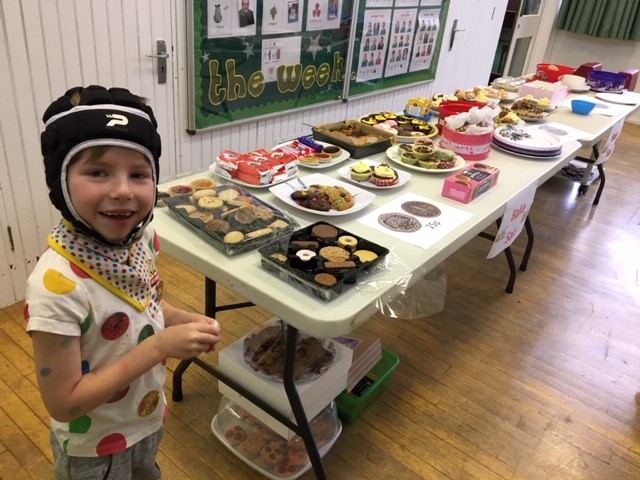 The Garth School enjoyed a fantastic day of fundraising activities for Children in Need as pupils, staff and families enjoyed bake sales and a fashion show where they paraded their spotty outfits on the catwalk.
Friends and families were invited to join the youngsters at the bake sale to socialise over a cake and drink whilst raising funds for the famous annual event.
There were also Children in Need-themed fun activities and party games in some of the classes.
After lunch, there was a fashion show with an array of impressive costumes. With parents and carers returning to enjoy the show, pupils took it in turns to show off their outfits under the disco lights as their peers clapped and cheered. There was also prizes for the best dressed youngsters and adults.
Considering the school only has 54 pupils on roll, the grand total of £228.04 was very impressive.
Head of School Claire Moore said: "We were overwhelmed by the support from parents, carers and staff to raise such a lot of money for charity and a worthwhile cause. I am delighted that we've raised this much considering we are such a small school. Thank you to Toni Wand and Shannon Chambers for organising such a great Children in Need day at The Garth School."
Click here to view a short film about what the Garth pupils got up to.