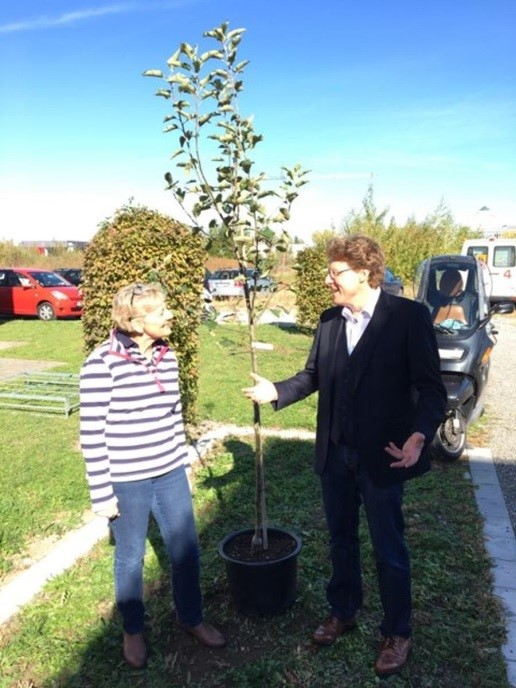 Sara Ellis, Assistant Headteacher at Sandon School, recently visited the GANF partner school, KBZO in Weingarten, Germany. Representing GANF she was invited to join them in celebrating their 50th year anniversary.
It was also an opportunity to celebrate 10 years of the partnership between GANF and KBZO, which has seen pupil exchange trips taking place between the two schools annually.
As part of the celebrations an Apple Tree was planted in recognition of the links between Grantham and the birthplace of Sir Isaac Newton at Woolsthorpe Manor. It was here that he discovered the laws of gravity when he witnessed an apple falling from a tree.
In the spring, the Headteacher from KBZO School will be visiting GANF to continue the celebrations by planting an apple tree here.
The time was also used to view their new accommodation facilities and to discuss possible activities for our pupil's next visit to KBZO School.