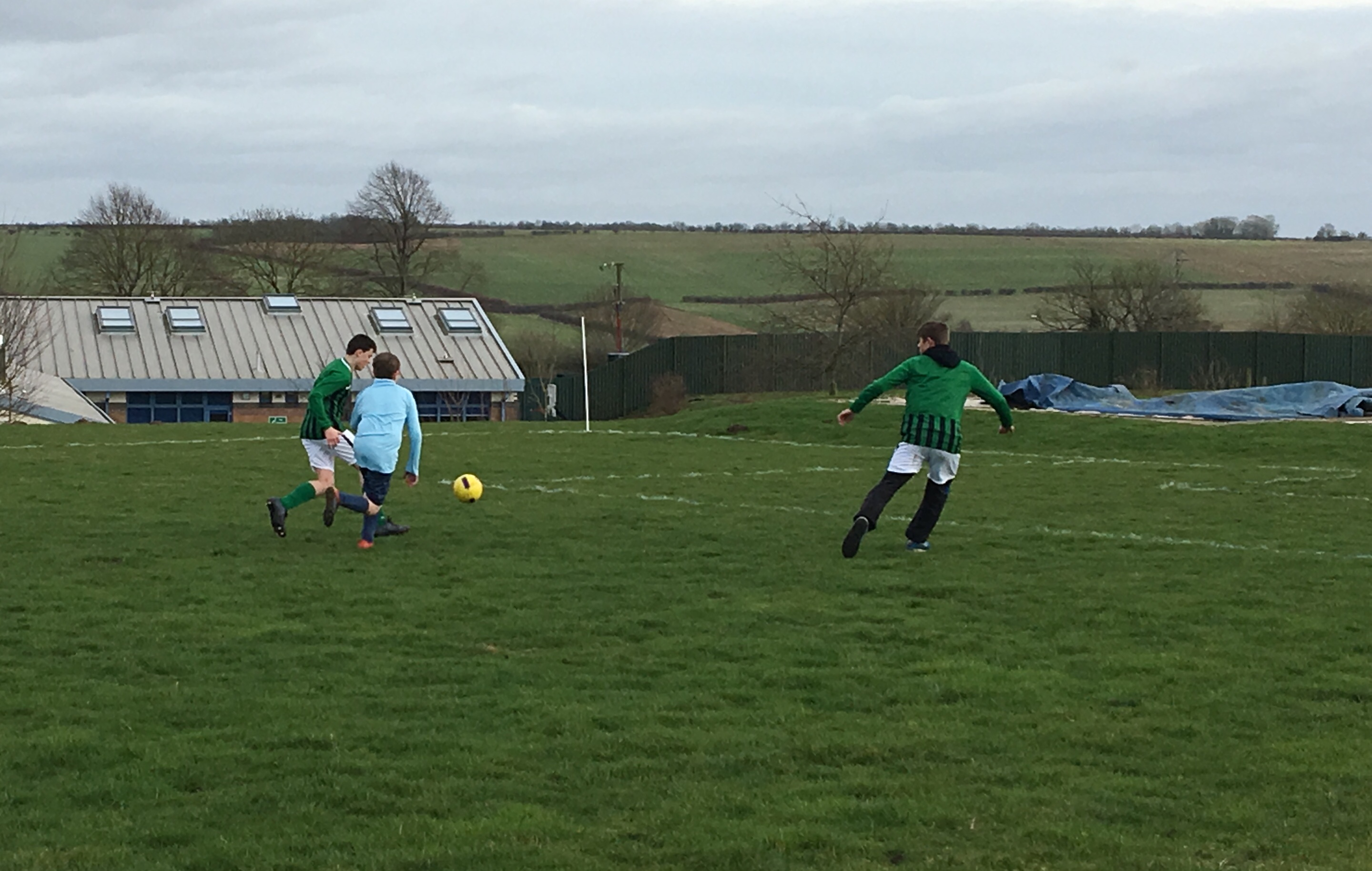 Greenfields Academy and Ambergate Sports College showcased an eight-goal thriller on a blustery afternoon in Grantham.
After an even opening third, which saw the sides level at the break, the contest burst into life with all eight goals in the second and third periods, Ambergate snatching victory with two goals in the final six minutes despite Greenfields taking the lead at 2-1 and 3-2.
The teams went into the local derby with a win apiece across primary and secondary age groups, so this latest meeting of the latter always promised to be a close encounter.
0-0 after the first 15 minutes of football despite chances for both sides, Ambergate came flying out of the blocks in the second period as they heaped on the pressure, eventually breaking the deadlock with a fine chip over the goalkeeper.
But Greenfields defended resiliently and, despite the visitors hitting the crossbar, they were rewarded with a last-minute equaliser to ensure a share of the spoils at the end of the middle third – although it took a fine save to divert a late strike onto the post as Ambergate pressed to take the lead.
Into the final 15 minutes and end-to-end football captured the imaginations of the watching spectators braving the conditions.
A fine burst of pace helped Greenfields take the lead for the first time just minutes into the action. Ambergate responded by hitting the woodwork again before eventually hitting the back of the net just moments later.
An excellent series of saves from Greenfields' number one kept the home side in pole position, only for a driven finish from outside the box to draw Ambergate level at 3-3.
After hitting the frame of the goal for a fourth time, Ambergate eventually edged away in the final few minutes, striking twice to secure another victory this academic year.
As referee Mr Jackson blew the final whistle, both sides shook hands, appreciative of the hard work and sportsmanship shown by both sets of players across the 45 minutes. Both sides meet again at Ambergate next Thursday…