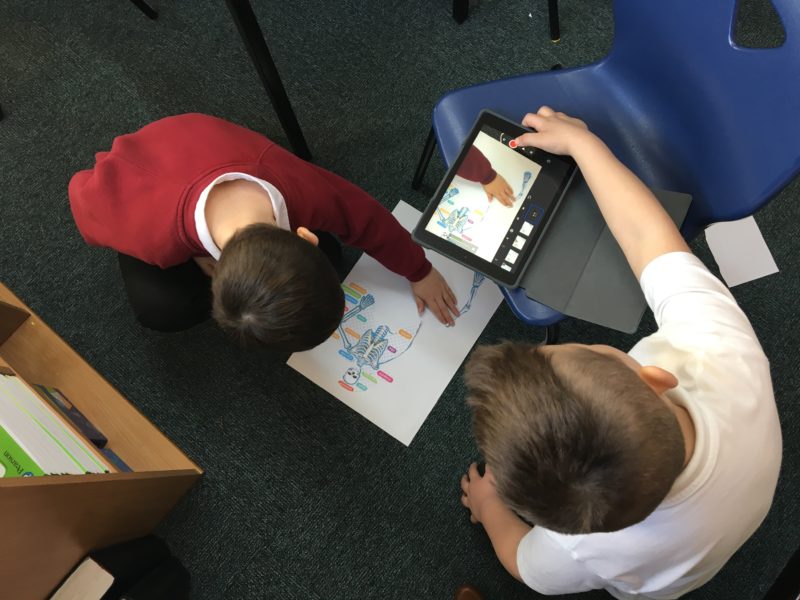 Across C.I.T Academies, we work together through the sharing of staff, expertise, pooling of resources, and the development of each other's strengths so that all employees and pupils have the chance to reach their full potential…and this has certainly been the case at Chapel St Leonards Primary School in recent weeks.
Tom Booth, Strategic Lead of Technology at C.I.T Academies, has been taking time out of his busy schedule to teach pupils at the coastal school all about the wonders of animation!
Using an App called Stop Motion Studio, Year 3 pupils worked in pairs to capture pieces of a skeleton moving into place to forge all of the bones together.
But it wasn't an easy task! One member of the pair had to ensure that the iPad used to take pictures stayed in exactly the same place, taking shots as their partner slowly moved each bone into place to form the skeleton…they worked out that it took 304 photos just to produce a one minute animation!
Mr Booth has been using his 20 years of animation experience to support pupils across the school, linking into their current topics. Classes have also created their very own animation films on Dinosaurs and the Solar System.
Keep an eye out for more learning coming to life at Chapel St Leonards Primary School!