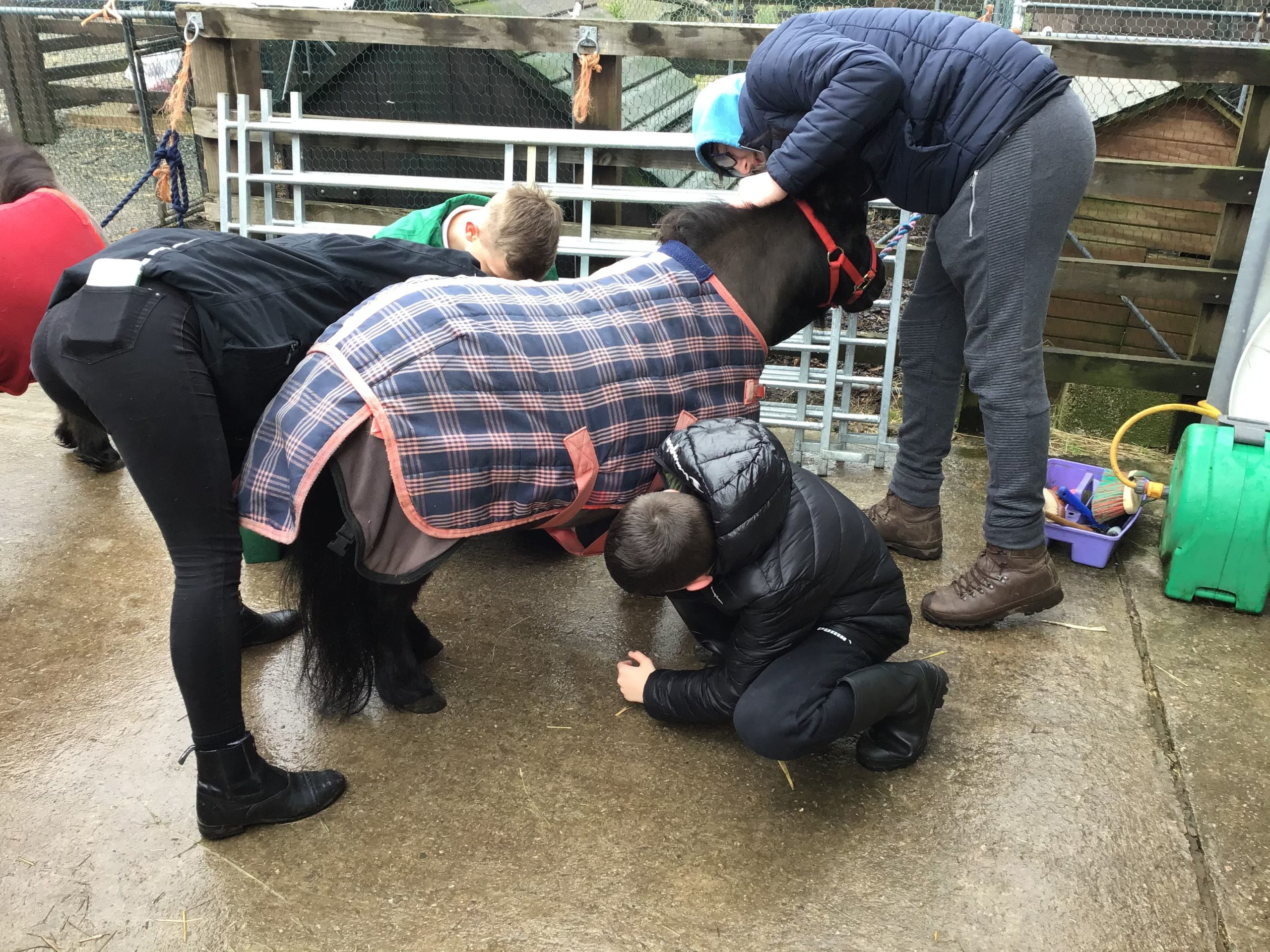 Pupils from Greenfields Academy are enjoying regular visits to The Phoenix Children's Foundation in Leicestershire, providing them with the opportunity to work with the animals at the centre.
During their most recent visit, the pupils experienced how to groom horses and took them for a walk, before feeding the reindeers and watching the blacksmith trim the hooves of the reindeer and horses. The pupils also did some planting ahead of the spring months.
Miss Cook, Teaching Assistant at Greenfields Academy, explained, "The pupils represented the school really well and we look forward to these arranged visits every month."
The Phoenix Children's Foundation was established in 2006 with the sole aim of enriching and enhancing the lives of youngsters and their families living with illness, disability or lack of opportunity.
They are entirely reliant on the generosity of organisations, businesses and individuals to fund their crucial work, and the dedication of volunteers and trustees to run the charity on daily basis.