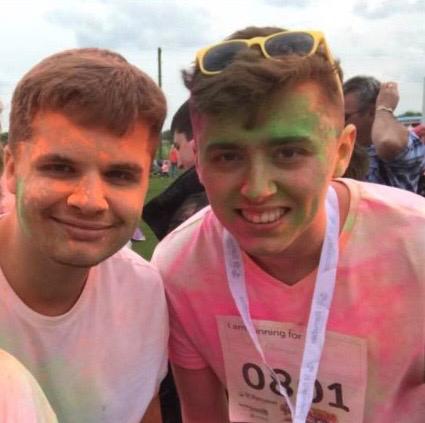 Dylan Heeley and Edward Wortley are second year apprentices learning their trade at John Fielding Special School and the pair are preparing to take on the Boston half marathon in a bid to raise much-needed funds for the school.
The Boston SEND school recently maintained its 'Good' status from Ofsted but often find it difficult to ascertain important equipment for the pupils. Due to the complex and unique needs of the pupils, resources and facilities can prove to be expensive and difficult to fund, thus Dylan and Edward have set a target of £500 to help the school going forward. They are particularly interested in supporting the growth of outdoor opportunities during break times.
Although Dylan and Edward have a firm short-term focus on the race in April, they have long-term ambitions of becoming fully-qualified teachers.
Dylan explained, "I started my apprenticeship in November 2017 with Ed beginning in September of the same year. I would like to undertake a Foundation Degree after passing my apprenticeship and then go in to teacher training."
If you would like to sponsor Dylan and Edward, please visit: https://www.justgiving.com/crowdfunding/dylan-heeleyjohnfieldingschool