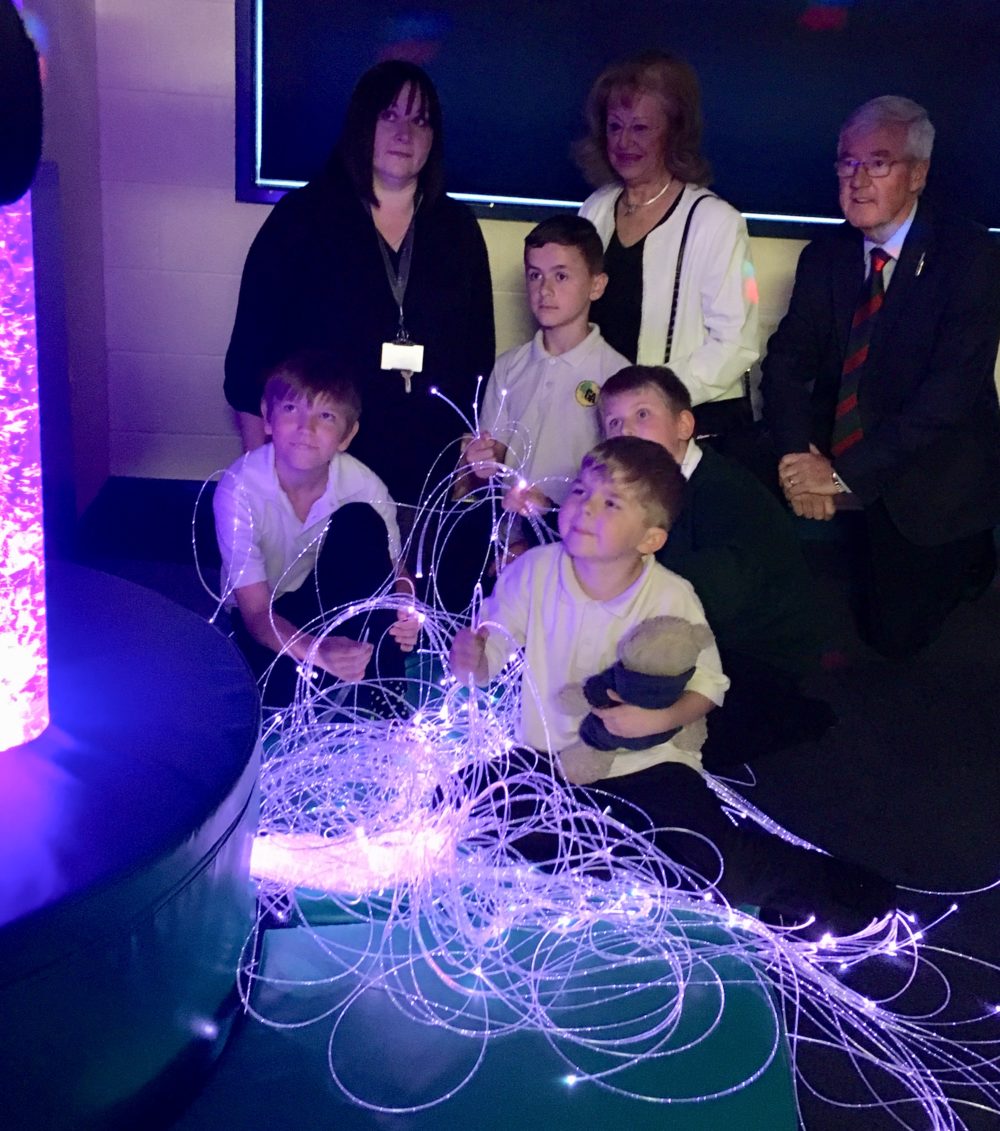 Representatives from Lord's and Lady Taverners visited Greenfields Academy in Grantham to officially open a brand new sensory room facility.
Greenfields Academy is a specialist school for SEMH pupils (Social, Emotional, and Mental Health), providing a creative and bespoke curriculum tailored to meet the academic and social needs of their pupils. The school recently expanded its intake from 11-16 to 5-16 and required £8,500 to install sensory equipment and Lords Taverners provided £6,000 towards it.
The sensory room installation is now complete and the new interactive room comes complete with bubble tubes and fibre optic lighting, providing a calming space for pupils to explore their environment.  Sensory Learning is an instrumental part of the learning process for special needs children, providing another way to learn skills through sensory interaction.
Karen Smith, Head of School, said, "The pupils and staff are very grateful to Lords Taverners for their support in helping us to fund this new facility. It will enrich even further the opportunities available for pupils at Greenfields."
An official opening was held on Monday 8th July. Lord Taverner, Bill Wood, and Lady Taverner, Yvonne Wood spent time with the staff and pupils.
Yvonne Wood said, "Bill and I are delighted to be here this morning to open the new sensory room. We have spent time with the staff today and learnt how much a sensory room can support a child with emotional and challenging behaviour.
Lords Taverners are pleased to have the chance to help enrich and expand these children's learning opportunities. I hope current and future pupils enjoy their new facility."