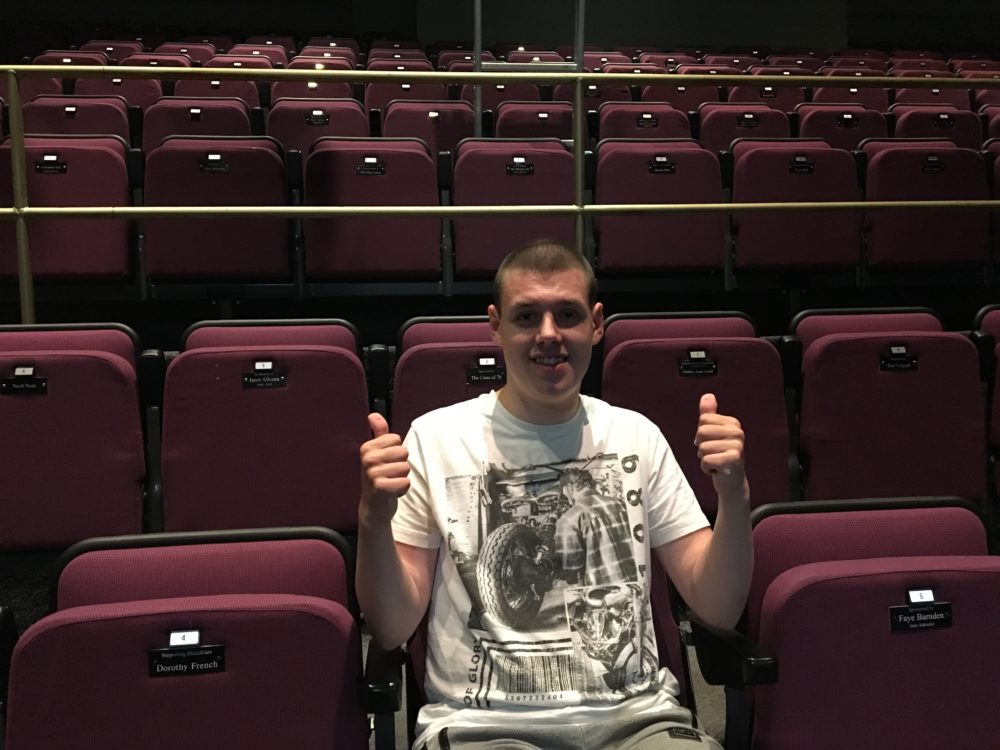 Down the quaint street of Spain Lane, nestling parallel to the River Witham, the unassuming building of the Blackfriars Theatre remains a focal point of Boston's entertainment and arts culture.
From driving along the A16 and seeing promotional signs for the venue to setting foot in the former Dominican Friary, dating back to the 13th Century, you can sense a feeling of stature and symbolism attached to the venue. A theatre that has been running for over 50 years, bolstered by a hard-working set of volunteers and just a handful of full-time staff.
There is a friendly feel as you walk through the foyer, taking in the history of a building that has seen national comedians and performers ply their trade to the Boston public. Yet the future is also bright, underpinned by the show that is set to bring in over 120 viewers to Rock in Time TONIGHT.
Pupils from John Fielding Special School and their peers at Inspire have been working extremely hard over the past few weeks in preparation to showcase their talents. Both settings for individuals with learning disabilities, a glimpse at the vast seating areas overlooking the stage would be nerve-jangling for anyone.
Yet the overwhelming feeling around the theatre is one of excitement. As props are positioned and prepared, the young performers excitedly look for the seats their family members and friends have booked. One John Fielding pupil explained, "I am so excited for my Mum to come and watch me do this."
This is a show not to be missed. Book your tickets now at https://www.blackfriarsartscentre.co.uk/Rock_in_Time