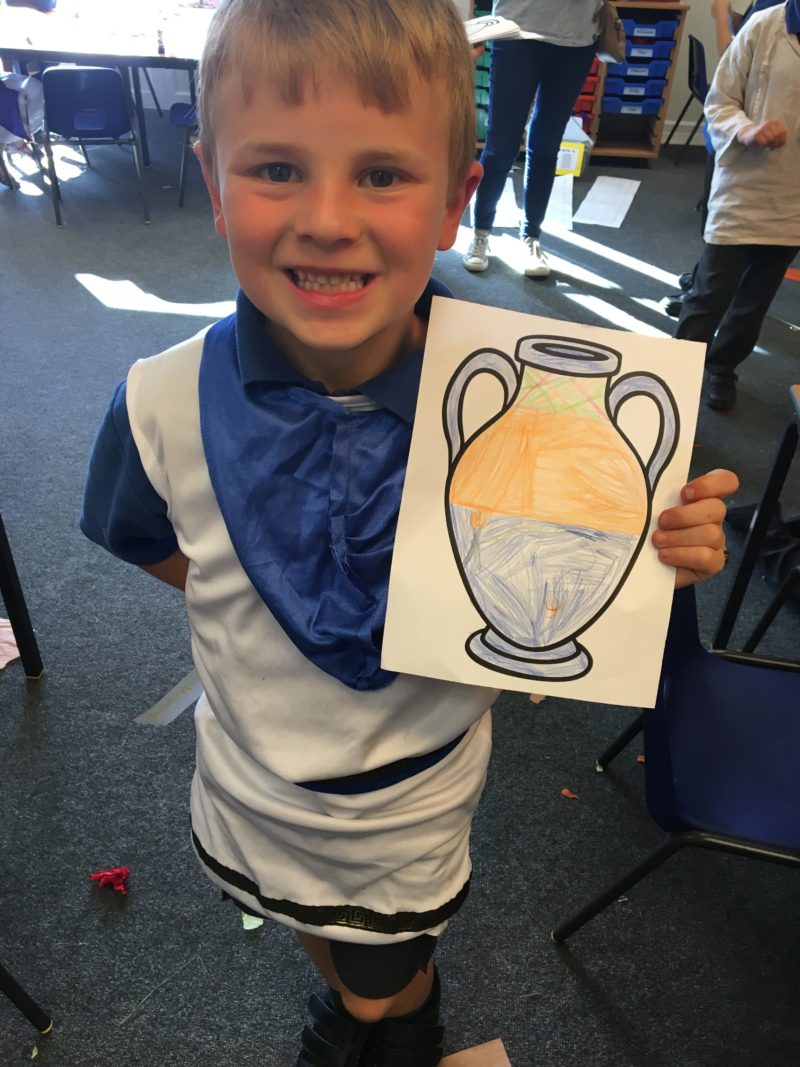 Year 3 and 4 at Caythorpe Primary School explored the Ancient Greeks by bringing to life their topic and learning through first-hand experiences.
Pupils and staff alike came dressed in Greek costumes such as togas and tunics before embarking upon an exciting learning journey.
The class set to work on developing their creative skills in the morning by designing Greek pots and telling Greek myths. They also used the Greek alphabet to translate their English names into the ancient writing style.
An array of challenging Greek mazes were designed and developed by the pupils before they all attempted traditional Greek dancing – working in teams of three and producing some fantastic simultaneous foot movements.
After an afternoon of using tissue paper and glue to make Greek mosaics, parents and carers were invited to the classroom to not only see what the pupils had created, but also have a go at various Greek games, challenges and alphabet translations.
You can see a video of the day here.