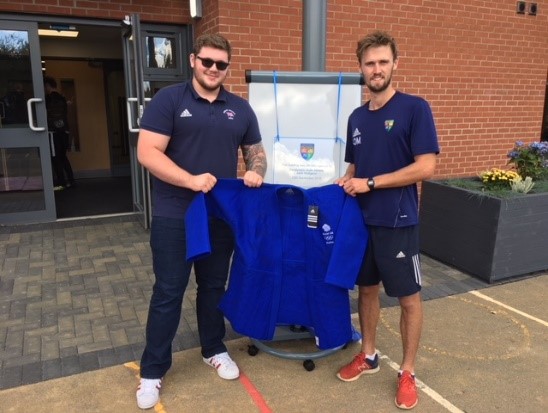 Pupils at Ambergate Sports College in Grantham were treated to a special guest appearance from Paralympic Judo star Jack Hodgson, who officially opened a brand new building for the school.
Jack, originally from Gainsborough in Lincolnshire, is a former Junior World Champion and won a silver medal at the 2015 World Games and bronze medal at the 2016 European Championships. He also just missed out on a medal at the 2016 Rio Olympic Games but has his sights set on making the podium in Tokyo 2020.
The 21-year old made a personal and motivational speech to pupils and then handed out his medals for them to see. Jack also brought along one of the few torches used in the Olympic opening ceremony in 2012!  He talked to pupils about his career path and how he has overcome barriers to compete on the global stage.
Jack commented: ­
"It has been such an honour to open the new building at Ambergate and see all the great work that goes on at the school. It really gives me hope that each one of those children will go on to achieve great things. I am proud to be a small part of that journey and I wish all the GANF pupils the best for the future."
The remodelling of the school is the first of three phases that have been funded by a £1.4million Condition Improvement Fund (CIF). The new classrooms and improved facilities will help provide a better learning experience for almost 150 pupils that are currently on roll.
Headteacher James Ellis said: "I am delighted with the new building. It has provided Ambergate with an extension to the school hall and staff room, and eight new classrooms which include a Design Technology room and an Art