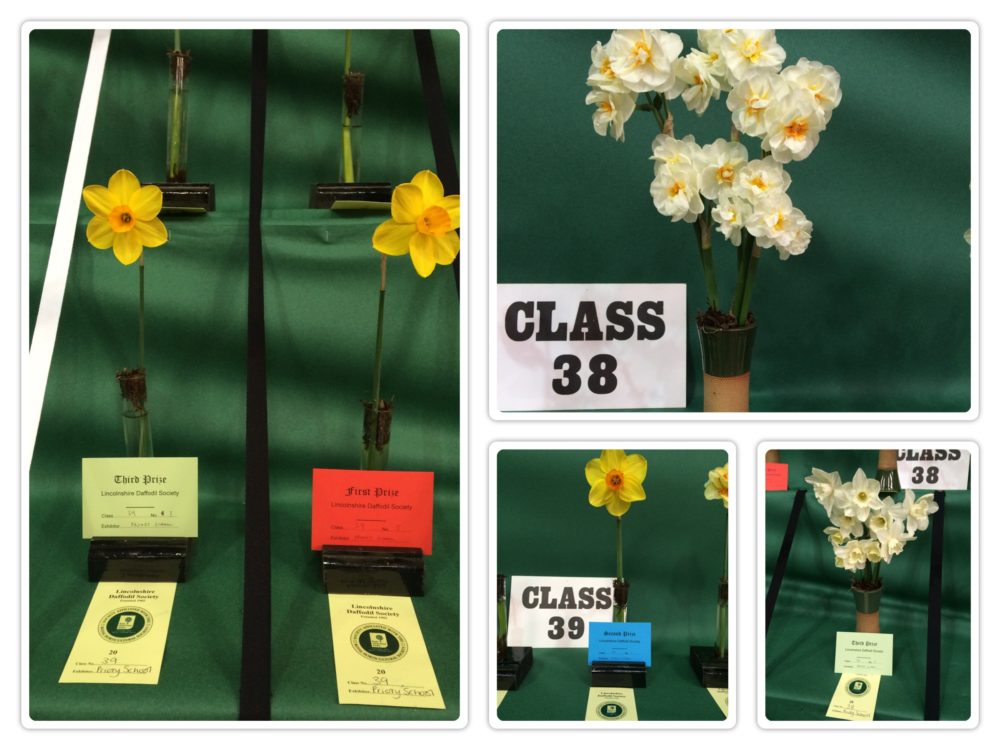 Now in its 110th year, pupils from The Priory School in Spalding showcased their horticultural expertise by winning numerous awards at the Lincolnshire Daffodil Society's Spring Flower Show.
Those pupils that selected Horticulture as an option in Year 10 and 11 plant daffodil bulbs on a yearly basis for the growing section of the competition. Staff at The Priory then choose the best daffodils for the show, hosted at the Springfields Events Centre. Pupils reaped the rewards this year with two third places, two second places and a first place in the single daffodil category. The latter achievement earnt the school the Wrisdale Cup and £100 prize money!
Key Stage 3 pupils were also given the opportunity to enter the daffodil painting and drawing competition as part of their art lessons. Like their older peers, pupils again impressed with two third places and a second place award!
Well done to all the pupils involved.