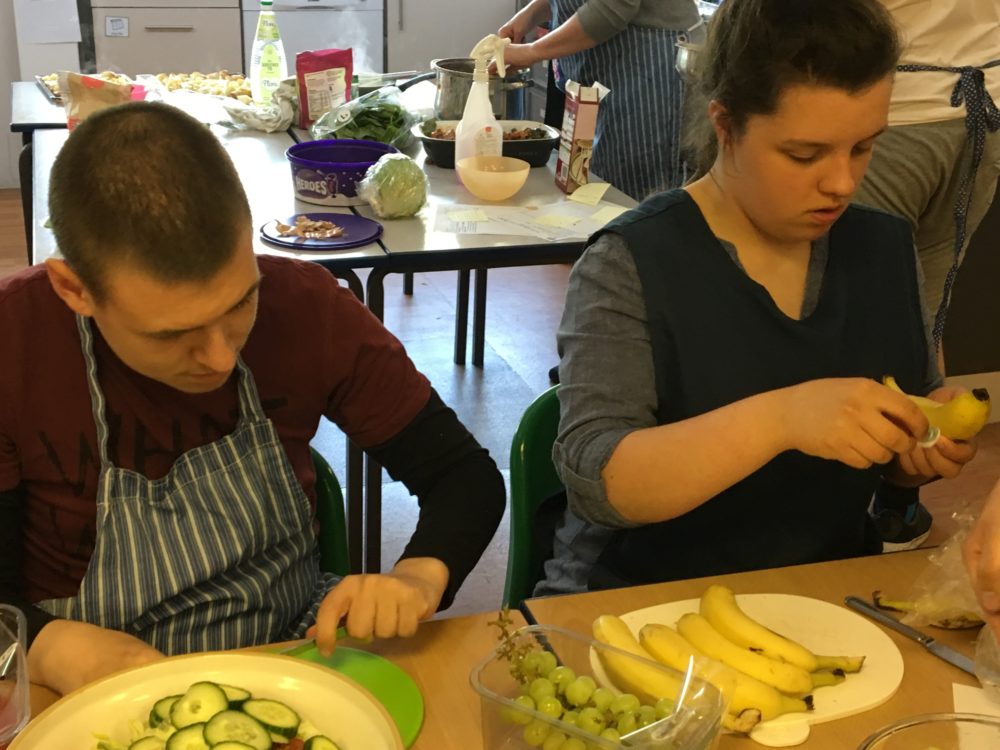 Pupils in Dolphins Class at John Fielding School put their culinary skills to the test as they cooked a vegetarian meal for the whole school to celebrate National Vegetarian Week.
John Fielding pupils range from 2-19 years old, all of whom have severe learning difficulties, and the school aims 'to develop the skills of our young people so that they are prepared for life beyond school.'
Aligning with this objective, Post-16 pupils in Dolphins Class regularly plan, shop and cook meals for the school to help develop their life skills.
Supported by a £160 grant from the Vegetarian Society, pupils were able to cook a delicious meal of lasagne, potato wedges, cheese sauce and salad, followed by a dessert of fruit salad and ice cream for 35 pupils who have school dinners.
One pupil explained, 'eating fruit and vegetables is better for the planet than eating meat as the animals produce methane which heats up the atmosphere. It is killing the polar bears and taking away their home.'
Pupils in other classes also made fruit smoothies as part of their My Eco-Friendly School project for the Lincolnshire Show Schools Challenge.
Take a look at the video HERE of how the chefs raced against the clock to get their meal ready for dinner on time!