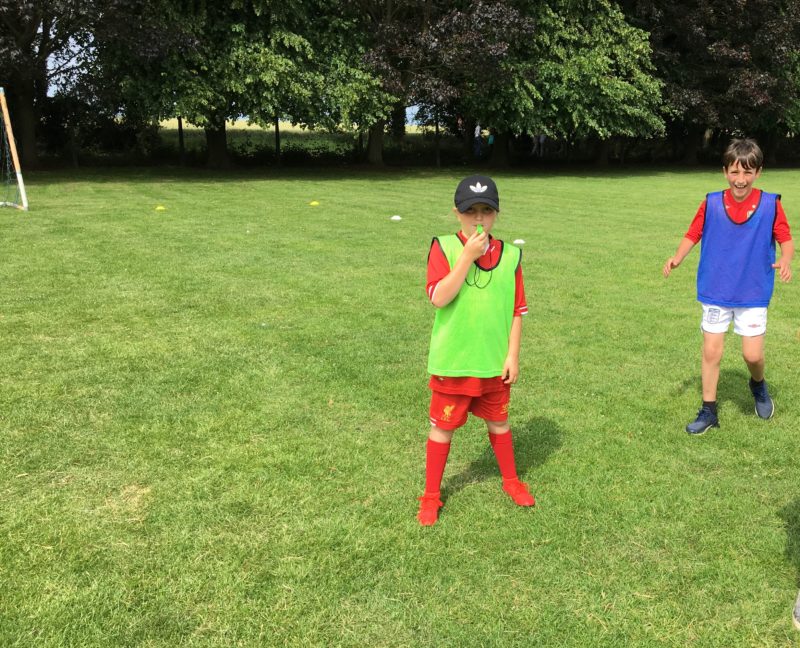 Every pupil at Caythorpe Primary School had the opportunity to take part in competitive sport as all five school houses were represented by different year groups across five different round-robin tournaments.
Under an umbrella of School Games Day values, including determination, passion, honesty,  self-belief, respect and teamwork, Key Stage 2 pupils opened the day with a dance extravaganza for the Opening Ceremony.
Year 6 pupils then headed to the hall for a series of singles and doubles table tennis matches, whilst Year 4/5 battled against their fellow houses in football and Year 3/4 went head to head in hockey. With two matches taking place at any given time, the house that wasn't due to play provided the officials for the various contests, developing their leadership skills in the process.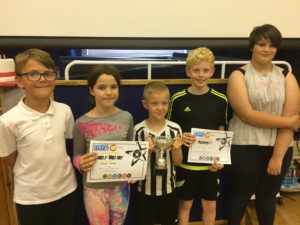 After lunch, it was the turn of EYFS and Key Stage One who experienced both Dodgeball and Kabbadi. the latter a team version of tag deriving from India. Pupils from Year 5 volunteered to help officiate these matches.
And, in the middle of Wimbledon fortnight, there was even the opportunity for pupils to pick strawberries (and raspberries) from the bushes in their horticulture area!
No less than 20 pupils were awarded certificates at the end of the day for demonstrating extensive School Games Day values. But the overall winners were Africa house, defeating their closest rivals Europe by just three points.
One Year 2 pupil explained: "We do so much sport, it is great fun. But there are so many different ones that we try and everyone has a different favourite. I really enjoyed Kabbadi today."
The School Games is funded by Sport England and delivered by the Youth Sport Trust and is a government led programme designed to deliver competitive school sport to all young people. Events such as the School Games Day work towards a School Games Mark accreditation, resulting in an award of Bronze, Silver or Gold for the opportunities schools provide to their pupils in sport.
Caythorpe are aiming to achieve their fifth successive Gold this year which will result in a Platinum status.