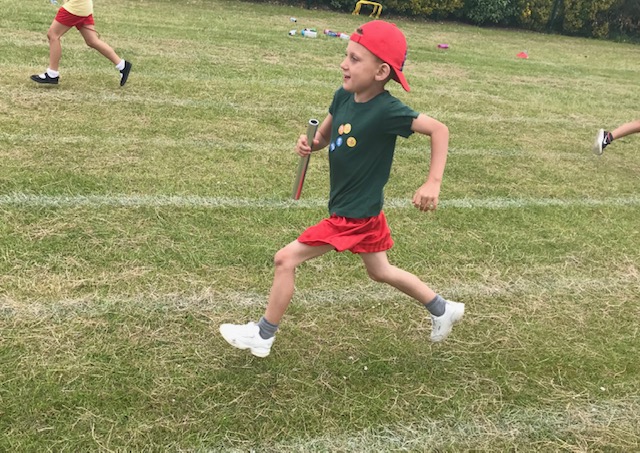 Parents and family members turned out in their droves as hundreds of spectators cheered on the pupils of Chapel St Leonards Primary School for their Sports Day.
Under a joyful atmosphere, with pupils chanting the name of their School House and a backdrop of music, Headteacher Mr Almond started the event with a countdown over the tannoy.
EYFS and Key Stage 1 pupils started the day's proceedings by taking on a series of stations to test their running, jumping and throwing abilities. These included javelin, bean bag balancing, long jump, speed bounce, hurdles and a bean bag relay. The pupils then all had an opportunity to take part in sprint races, with winners progressing to the final, before a House relay that was great fun for everyone involved.
Key Stage 2 then took to the field during the afternoon with a plethora of support. The chest push throw and technically challenging triple jump were added to their repertoire of activities as pupils worked hard in the glistening sunshine.
In a closely contested race to the Sports Day trophy, it was Donna Nook who ran out victorious with the most points overall.