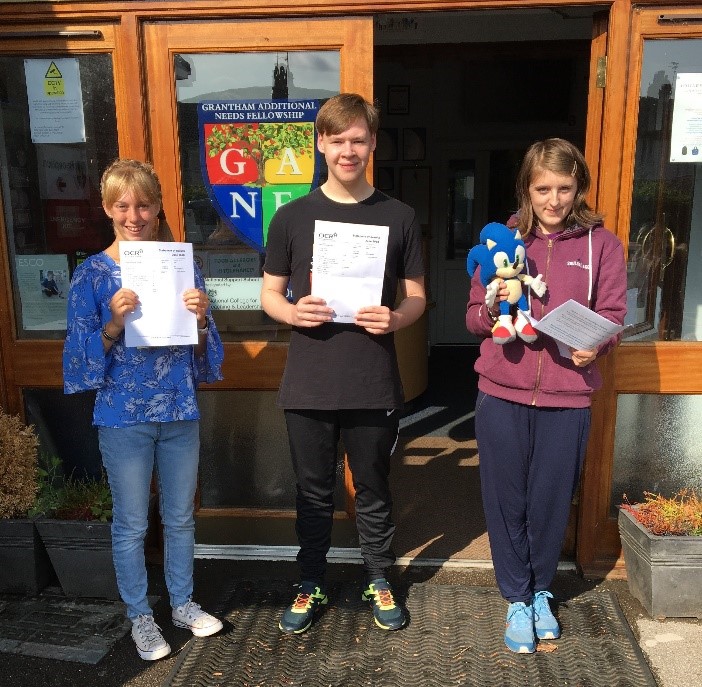 GANF Schools – Ambergate Sports College celebrate record exam results
Hardworking pupils at Ambergate Sports College have been celebrating after achieving the best GCSE results in the school's history.
One pupil achieved a grade 7 in Maths, which is the equivalent of an A, along with four other GCSEs at grade 4, equivalent of a C or above to secure a place on an accountancy course.
Chloe Webb, Lucas Wilson and Jade Walsh (pictured) also achieved fantastic results. Chloe was awarded six GCSEs at grade 4, whilst Lucas and Jade celebrated five GCSEs each to gain places at Grantham College.
Headteacher James Ellis said: "I am overwhelmingly proud of all the pupils for achieving such fantastic results."