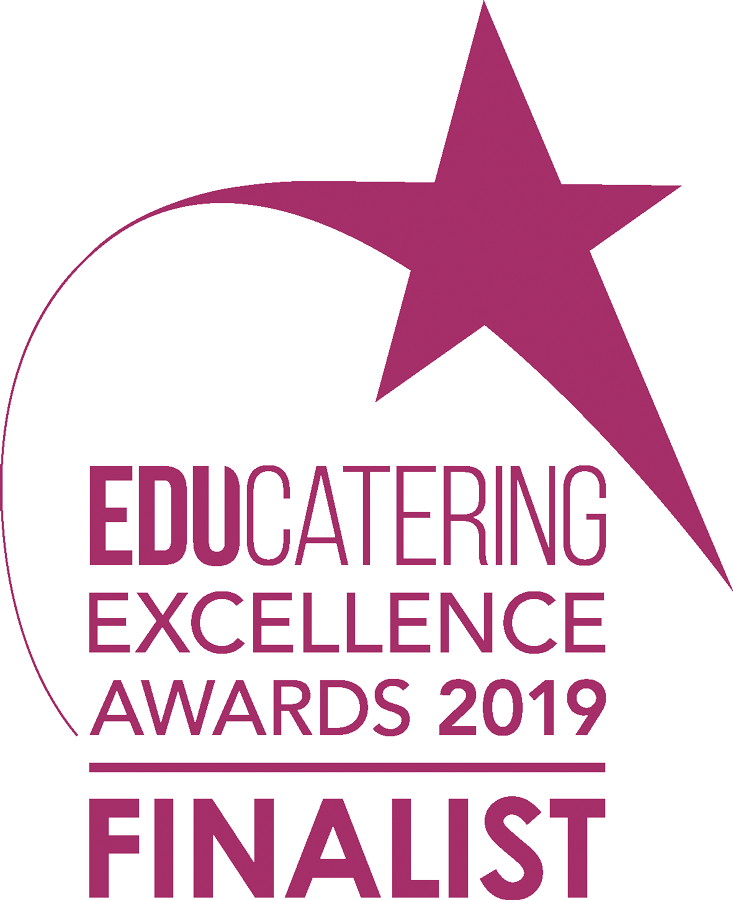 Helen Swanson, Head Chef at The Priory and The Garth, has been shortlisted for a national award after being nominated as Newcomer of the Year in the Educatering Excellence Awards.
Helen joined the kitchen team for The Priory and Garth Schools (Spalding Special Schools Federation) in November 2018, arriving from her previous role as a lecturer for 16 years at Peterborough Regional College where she trained the Hospitality and Catering students.
During that short period of time, Helen has transformed the school menu at The Priory and The Garth, developing a range of healthy meals, including a new Gluten Free range.
Helen commented, "With the children's needs in mind we have purposefully changed the menu gradually. We kept some original recipes, tweaking them slightly, and all dishes are now created each day using fresh ingredients.
We have added an exciting new salad bar, and freshly made sauces and pastries. The pastries are going down well with the pupils, as is the fresh bread. The pupils and staff have been really enjoying the basil wheels and feta and tomato breads too!"
Yet, as is the kind nature of Helen, she has distributed her expertise to the school community, developing The Food Diary of The Garth and The Priory, to share a variety of exciting recipes that parents, carers and pupils can try at home.
Helen added, "The pupils have been quite forthcoming with feedback about the new menu so we thought it would be a nice idea to send some recipes home to cook themselves."
Based at The Priory School but also cooking meals for sister school, The Garth School, Helen's kitchen was awarded a five-star food hygiene rating in June by South Holland District Council.
Working alongside the fantastic catering team of Sharon Inglis, Marion Perkins, Lyn Ansell and Alison Thomas, Helen explained, "We are a very good team, working very hard together to deliver great meals for the children."
Helen has been invited to attend the Educatering Excellence Awards dinner, which is held at the Royal Garden Hotel, London, on Tuesday 8th October. She will find out if she is the overall winner of 'Newcomer of the Year' on the night.
Daran Bland, Executive Head of the Spalding Special Schools Federation, concluded: "We are all really thrilled with Helen's Educatering Excellence Newcomer of the Year nomination. This is truly well deserved and testimony to the fact that meal provision has been totally transformed at the Priory and Garth Schools.
In typical Helen fashion, when I congratulated her on her nomination, the first thing she mentioned was the support she receives from her catering team.
Pupils (and staff) are really appreciating the wide range of healthy options, which are being cooked and prepared in a way that is convincing the most reluctant of picky eaters to try new foods…and enjoy them! Under Helen's leadership, the energy, creativity and enthusiasm oozing out of the school kitchen is clear for all to see."