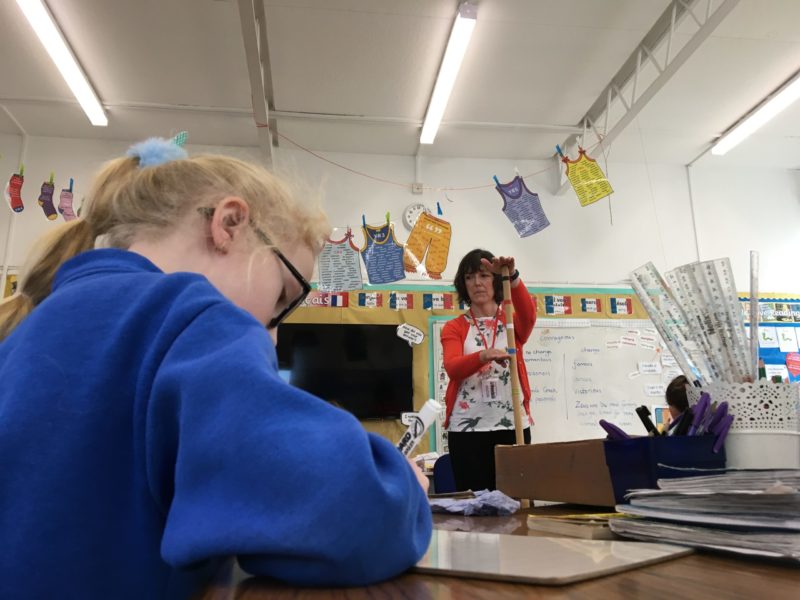 Year 4 and 5 pupils at St Paul's Community Primary School and Nursery welcomed the Lincolnshire Road Safety Partnership to discuss the importance of staying safe in a car and wearing cycle helmets when on a bicycle.
Year 4 started their workshop with a story about what could happen if you take your seatbelt off as a passenger in a vehicle. The class looked at different ways they could keep themselves occupied during a long journey without causing disruption to the driver.
They then explored the laws about booster seats in cars and how you have to remain in one until you are 12-years old, unless you reach 135cm in height.
The session concluded with pupils working together in pairs to estimate their heights and see if any of the class are tall enough not to use a booster seat.
Year 5 looked at the importance of wearing cycle helmets, including the excuses people give for not wearing one and why we need to protect our brains.
A science experiment with an egg underpinned how useful a cycle helmet can be to surviving an accident with reduced injuries in contrast to what could happen if you didn't wear one.
They then looked at some real-life stories and how bike helmets can save someone's life.
The reasoning behind the selected year groups was because Year 4 are most likely to have children either side of the 135cm ruling for booster seats. Year 5 explored cycle safety as schools often take the pupils out for Bikeability training around this age group.
Lincolnshire Road Safety Partnership also recently visited the Year 2 class at St Paul's to learn how to be a safe pedestrian.