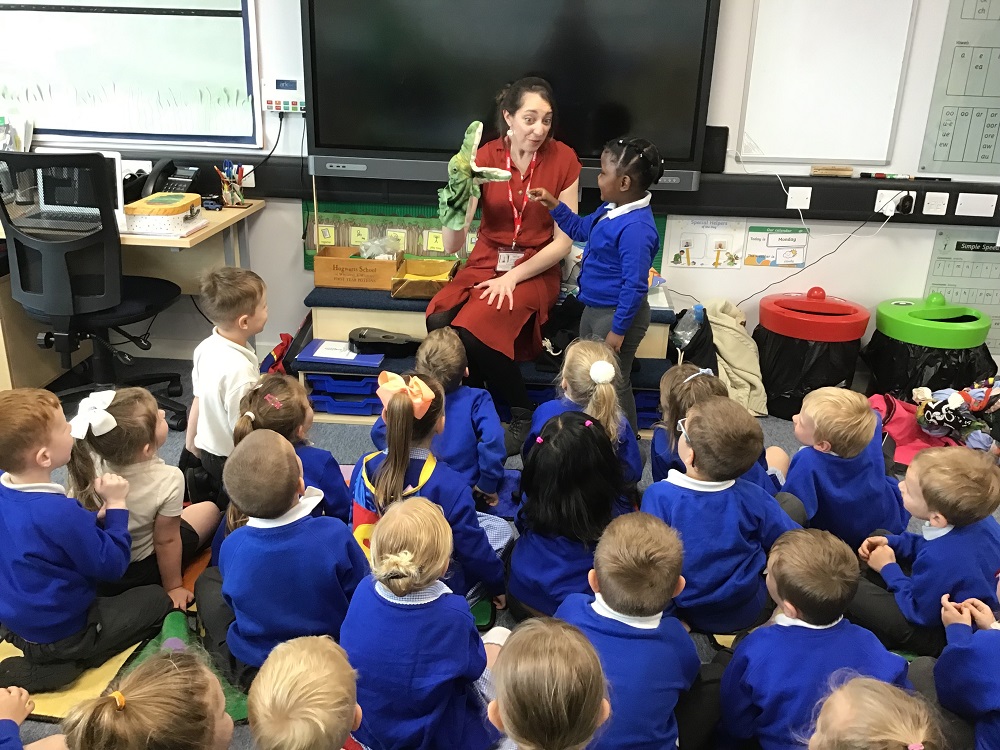 Poplar Farm Primary School welcomed children's storyteller Genevieve Robinson for an interactive, theatrical performance about minibeasts.
Relating to their current topic in EYFS, the session engaged the classes from start to finish with children acting out various different scenarios from the story. Genevieve explains on her website that the children 'are encouraged to develop observational skills, problem solving, decision making and communication' during her sessions.
Genevieve is also a Disney Theatrical Teaching Artist and has worked with various different theatre companies to lead educational dance, music and acting workshops. She has also presented interactive educational science shows at the London Science Museum and was awarded the 'Sally Goldsworthy Bursary' from Discover Children's Storytelling Centre just last year. The scheme offers bursaries to inspirational UK-based artists working in children's literature or storytelling.
A highlight of the afternoon for the children was meeting Genevieve's python, a giant puppet snake that helped her with the story!
Erica McGinley, Head of School, commented: "Genevieve was amazing, the children loved joining in with her songs and ukulele. Her puppets were really interactive and fun. All of the children developed lots of creative ideas over the session and were excited to write their own stories. An amazing engaging story building session."