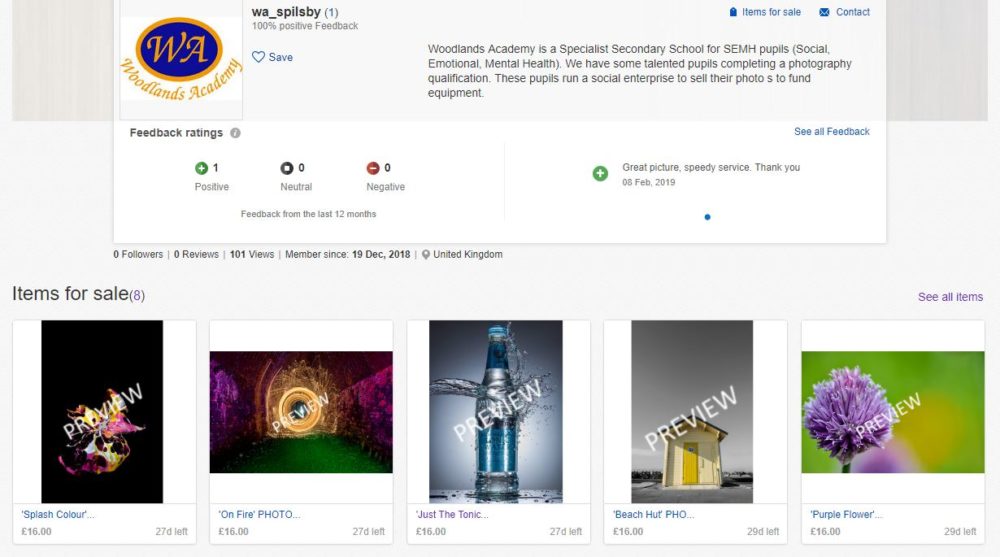 Woodlands Academy photography pupils have been busy all year learning the craft of photography, and just look at the results!
They have some fantastically talented pupils at the school who are now selling their prints on Ebay to raise funds for the Photography Course for current, and future pupils at the school.
CLICK HERE to view just some of the stunning prints that can now be purchased via their Ebay Account.