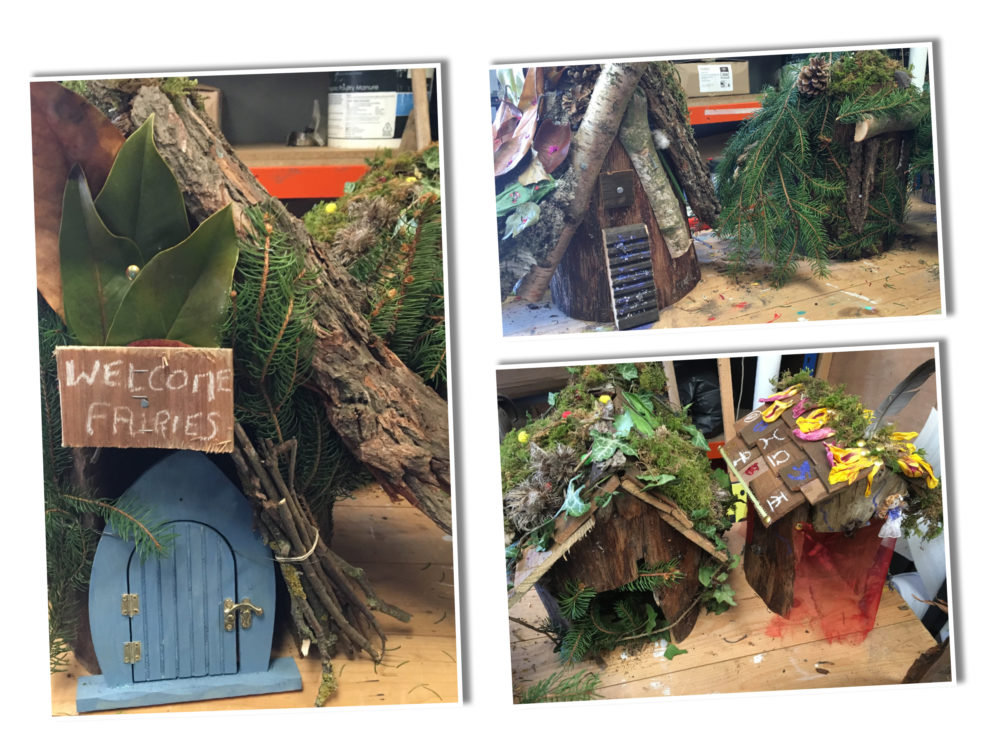 Springfields Festival Gardens and The Priory School have a relationship spanning beyond the last three decades.
Pupils from The Priory School have completed work experience with the Springfields Horticultural Society and this has not only developed a variety of skills but also provided the first opportunities for a handful of them to take their initial steps on the career ladder. Three former pupils have taken up Apprenticeships or gone into full-time work with Springfields through their Adult Learning Scheme.
Naturally, when The Priory School's Life Skills group received a call for support from the Springfields Horticultural Society, they were more than willing to help!
With the infamous Tulipfest just around the corner, Springfields were looking for pupils to put their skills to the test and build some fairy houses for the event's woodland area. Priory pupils spent two days at the Horticultural Society's workshop drilling, sticking, hammering and using their creativity to develop some fantastic fairy houses.
Using various pieces of wood, fern, nails and fabric materials, the pupils developed houses with doors, gardens and even chimneys!
Lorraine Derrick, HLTA at The Priory School, commented: "The relationship we have with the Springfields Horticultural Society is wonderful. Helping with projects like these allow our pupils to develop their communication skills, whilst also building attributes for the world of work."
One pupil added: "I've enjoyed building the fairy houses because it helps us to explore outside of school and makes us feel good by helping other people." 
Tulipfest is open every day over the Bank Holiday weekend and is free to enter. Take a look at the fantastic creations by the Priory School pupils!