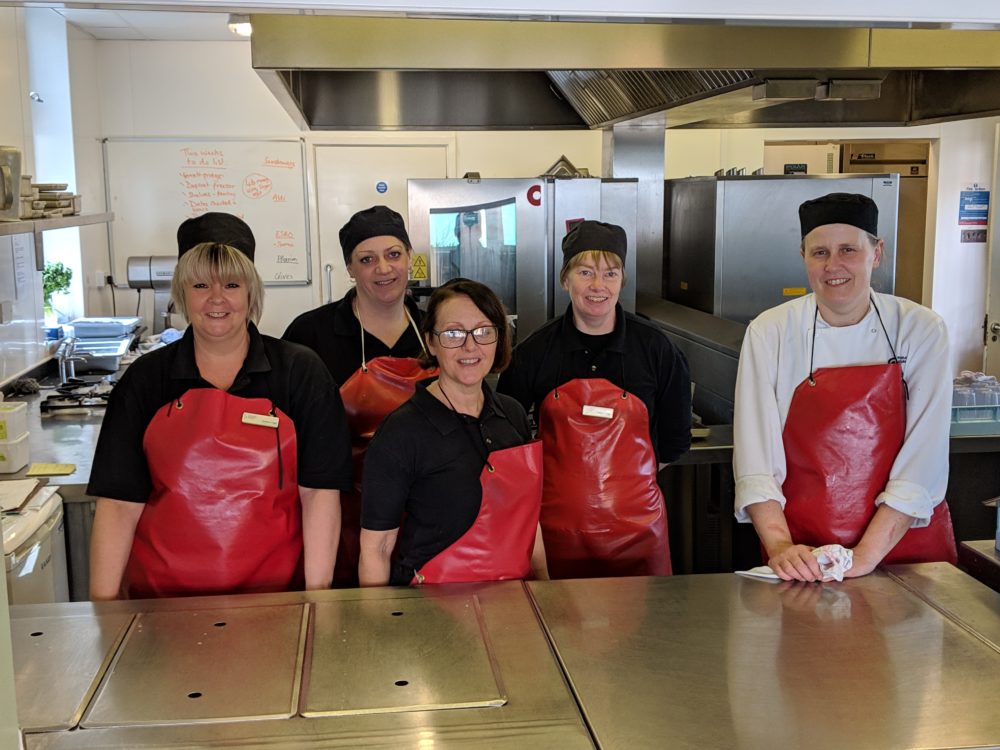 The Priory School kitchen has been awarded a 5 star food hygiene rating in the latest inspections by South Holland District Council.
The SHDC's Environmental Health Officer visited The Priory School in Spalding on Thursday 20th June, unannounced.
The Priory School kitchen prepares over 200 meals daily for The Priory School and The Garth School, and with the new Head Cook joining last April, the entire menu has had a complete overhaul.
Helen Swanson and the fantastic Priory catering team, Sharon Inglis, Marion Perkins, Lyn Ansell and Alison Thomas, have introduced new exciting and healthy options for pupils. These include a new interesting salad bar, with a variety of salad and vegetable items, pulses and grains. The team like to "sneak" veg into meals and recipes to ensure pupils are get their five a day!
Helen said, "We are a very good team, working very hard together to deliver great meals for the children. We have recently updated our menu and now always create meals each day using fresh ingredients. The pupils and staff are loving the smell of freshly baked bread wafting around the school every day! 
I am very pleased with the rating we have been given by the Environmental Health Officer. This clearly reflects all our hard work."