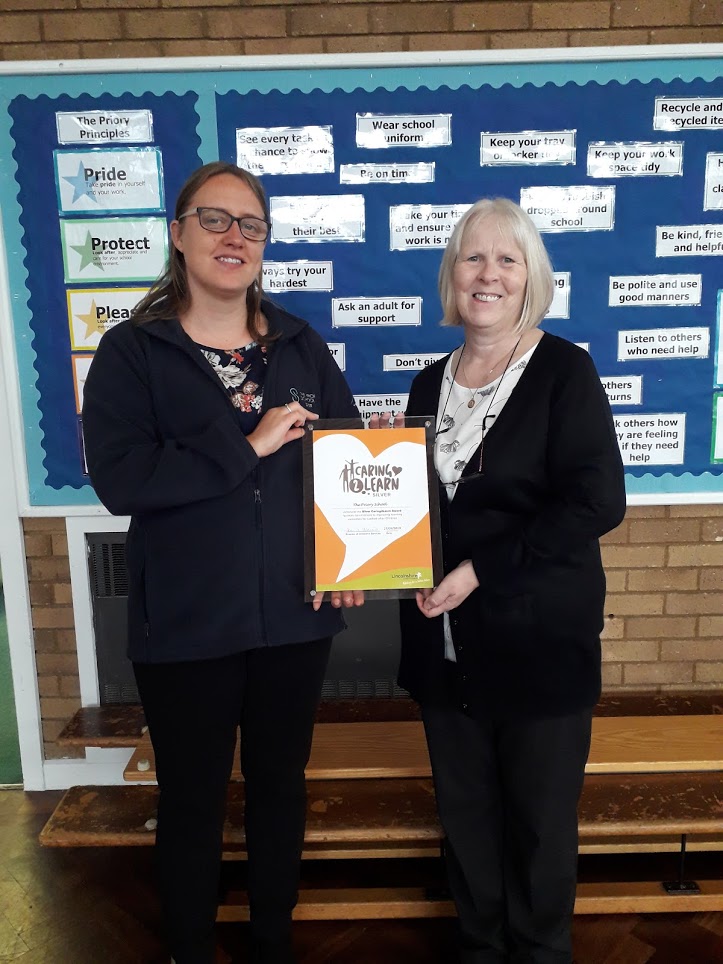 The Priory School in Spalding are delighted to confirm that they have achieved Silver in the Lincolnshire Caring2Learn programme.
Caring2Learn is a research project funded by the Department for Education through the Partners in Practice programme. The overall aim of the project is to improve a wide range of outcomes for Lincolnshire's looked after, previously looked after and other vulnerable children and young people.
Through the project, The Priory School have been able to improve the learning outcomes for looked after and vulnerable pupils by upskilling their carers and educators. They have utilised good practice to support the emotional and mental health of such pupils, encouraging improved attendance and active participation in the learning journey.
Natalie Flatters, Looked After Child mentor at The Priory, commented:
"We have been working towards this award for roughly a year. To complete the award, we had to show what our current practice looks like, the impact of this on the young people in our care and provide evidence to show this.
 We are very proud to have achieved the Silver Award and hope that continuing to work with Caring2Learn will benefit the pupils at The Priory School."