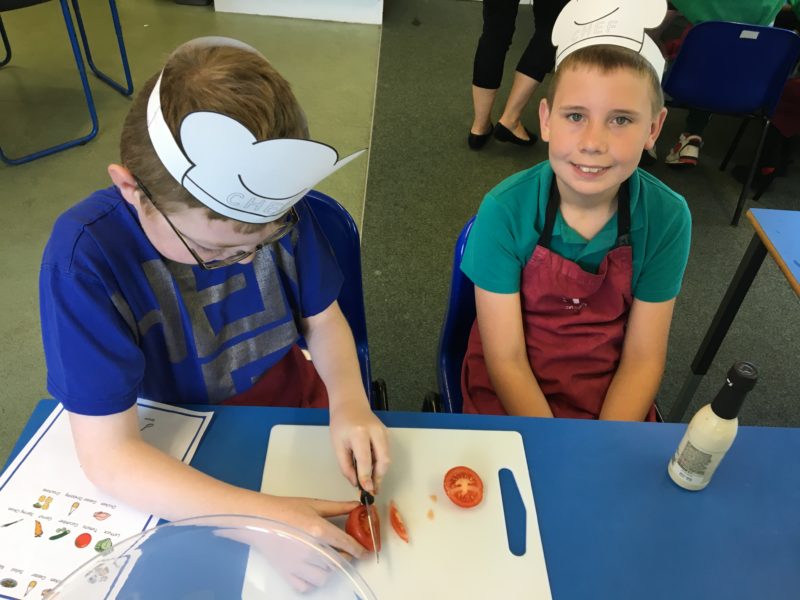 A fortnight into the new term, The Garth School in Spalding welcomed some very special visitors, including the police and fire service, as they enjoyed a Careers Day at school. Each class had a timetable of activities, designed to give them an experience of different careers.
Pupils enjoyed a librarian experience in the school library, sorting and putting books away, before story time with their favourite books.
There were also some wonderful cooking experiences taking place with pupils chopping and sorting salad and vegetables into some delicious healthy dishes. The chicken caesar salad was a particular favourite as the pupils became chefs for an hour.
But the highlight of the day came from the visit of the emergency services. Pupils were excited to hear the police sirens whilst also trying on the uniform and taking their own fingerprints.
Outside the front of the school, pupils had the opportunity to sit in the fire engine and practice spraying the hose with some pupils even trying on a fire fighter's uniform.
And the careers experience did not end there with classes squeezing in some time to explore different job roles, including planting seeds as farmers and role playing the position of a shop assistant.
Assistant Headteacher Laura Pavlovic organised the day for the school: "The Garth School Careers Day has been a great opportunity for the whole school to learn about different careers.
Learning about skills that are needed for different careers is an important part of the pupils' learning as it helps them to have an understanding and experience of the wider community, find jobs they enjoy doing and supports with possible choices pupils can make in their transition into life after school."
Click on this link to see a video from the day.