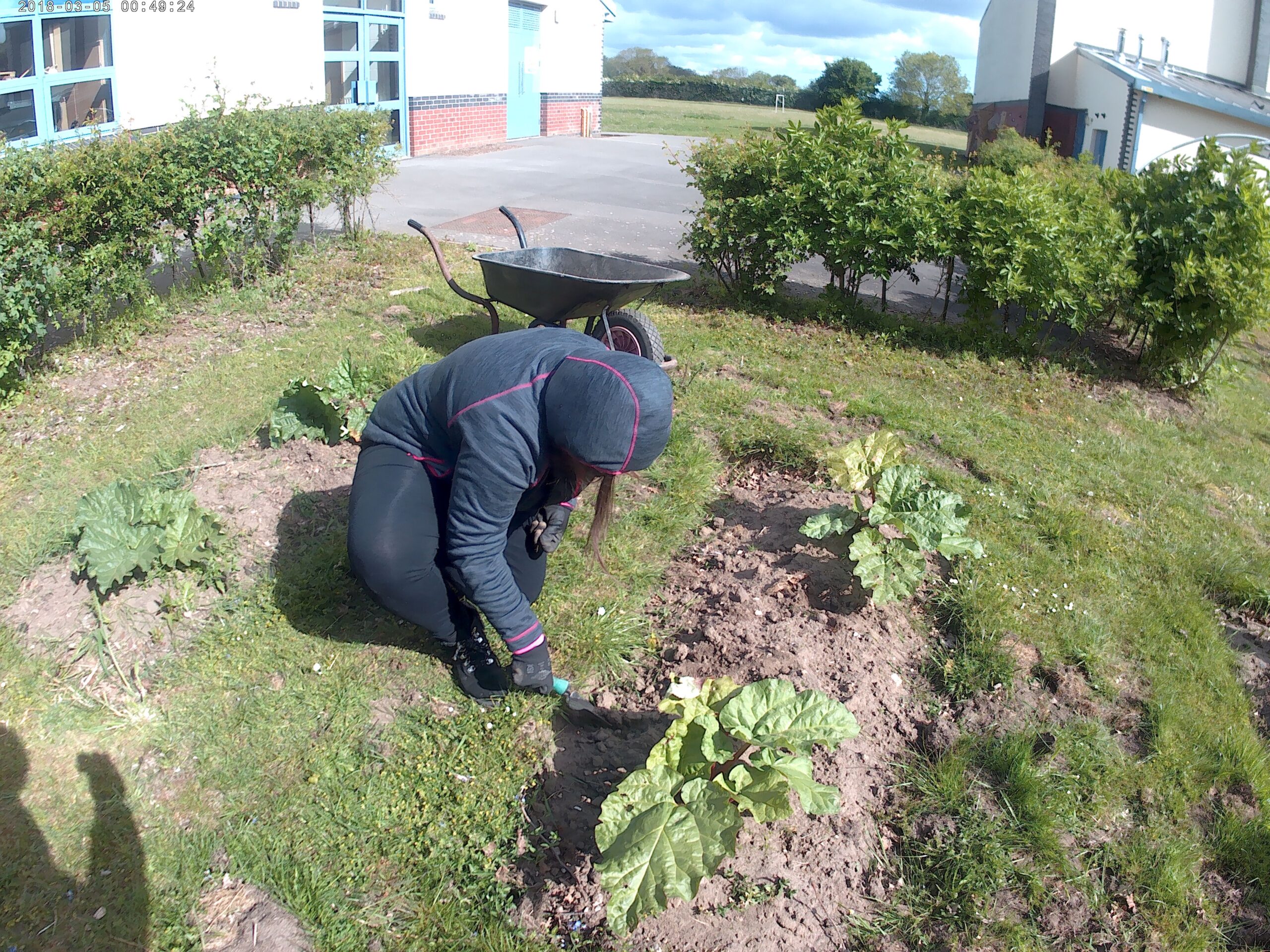 Woodlands Academy pupils who have still been accessing school during lockdown have been keeping busy by helping out with a range of outdoor projects around the school site.
Last Thursday, even though a little chilly, three pupils assisted in the construction of the new polytunnel for LBS studies, as well as helping with the weeding of the rhubarb beds. Each pupil was more than happy to get their hands dirty!
Using an array of tools, pupils were given the opportunity to try new experiences and develop a variety of skills.