Funding awarded to support Lincolnshire schools 
As part of the partnership across Lincolnshire, LEARN are one of the teachings schools being awarded the fund to boost primary school to school support.
The Lincolnshire Teaching Schools Together partnership (LTT) has been awarded £253,000 to support pupils aged 9-11. The funding will be used to focus on support for maths under the Lincolnshire Attainment Maths Project (LAMP), so that pupils make the best possible progress through their primary years.
Sandon School & Ambergate Sports College, Boston Staniland Academy, Witham St Hughs Academy, Bourne Westfield Academy, and Lincoln Mount Street Academy are driving the collaboration and support with other schools as part of this Teaching Schools Together project.
Councillor Mrs Patricia Bradwell, Executive Councillor for Children's Services, said: "This welcome funding boost will help ensure support is targeted at the schools that need it most in Lincolnshire. It makes sense that we use the talent, skills and experience of our teaching schools and those that are leading the way in terms of performance to drive improvements in other, more vulnerable schools."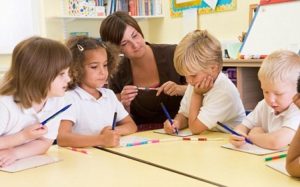 Adrian Reed, Chief Executive of Boston Witham Academies Federation and Connect, added: "We are delighted to have secured a significant investment in school improvement which goes directly into the classroom to improve outcomes for children.
"This initiative will see some of our leading teaching schools share best practice, allow us to draw from evidence based-research and provide professional development for teachers in the teaching of maths."
The support will come from established local leaders of education and specialist leaders of education, working directly with invited schools. This will ensure that the impact of the programme will have a lasting effect, sustaining the standards expected in the classroom.