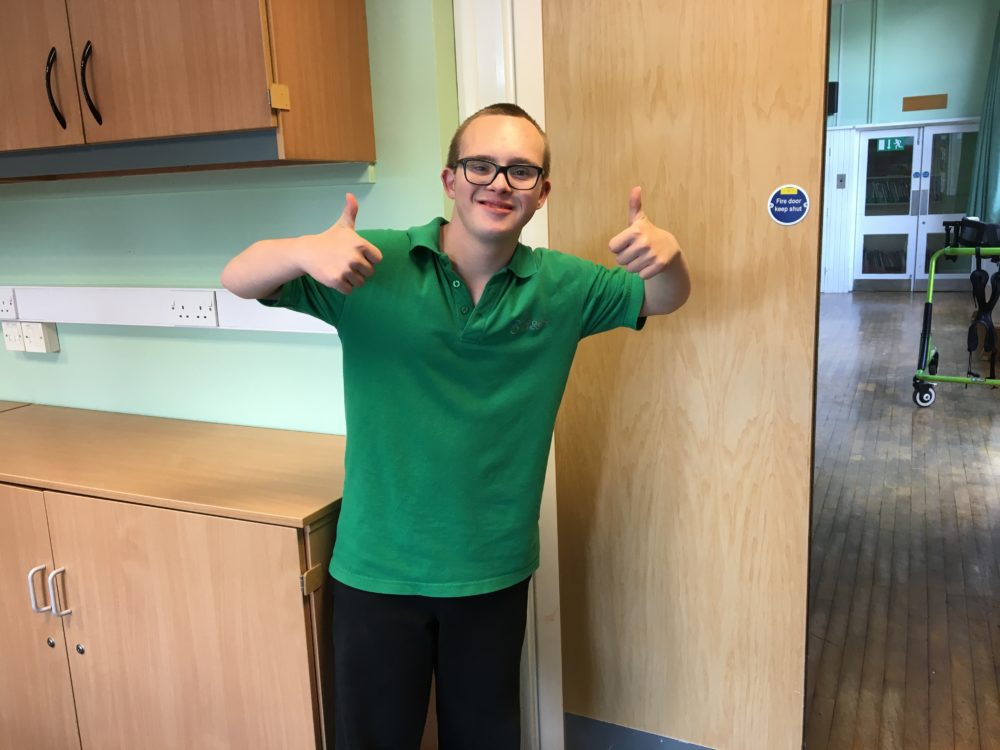 Nestled away in the North-East corner of the town of Spalding, The Garth School is doing wonderful things for over 50 pupils with complex, severe and profound learning difficulties. In this feature piece, we sample a day in the life of The Garth School.
Basking in the Spring sunshine during late May, a small turning area in front of the school becomes engulfed with several buses transporting pupils from all corners of South Lincolnshire. Despite the early morning journeys, each and every pupil either steps or is wheeled off the bus immersed with big smiles as they look forward to another day of school.
The Garth School is graded 'Outstanding' by Ofsted, underpinned by the enthusiasm and dedication of their staff. Every pupil is welcomed through the doors, eagerly awaiting an array of lessons that pinpoint towards the overall aim of the school: 'providing an inclusive education in the most real sense; preparing pupils to take a confident and active place in society who are well prepared to meet the challenges of adult life.'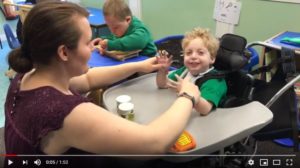 A walk around the classrooms identifies a variety of tasks being undertaken. Some pupils are practically working on their phonics; others are bringing stories to life by acting out the text. Classes in the hall are working on their fine and gross motor skills, whilst some fantastic artwork is taking shape further down the corridor. [Click on the film to the right to learn more.]
Despite the variety of activities taking place, one constant remains the same. An ear to every door will present a series of giggles and laughter. Pupils are immersed within the enjoyment of their learning at The Garth School.
However, throughout the day, several classrooms are empty at different times. Pupils find themselves exploring the local community, whether it be a visit to the library, the park or engaging with the public as they undertake a series of tasks.
Providing physical activity opportunities is also at the forefront of the curriculum at The Garth. On this very day, some pupils travelled to Peterborough United for a football tournament whilst the school hydro-pool is used once a week by every pupil. Lunchtime captures the imagination with numerous fine and gross motor skill activities presented for the pupils.
The Garth School have a great relationship with their close community, including parents and carers. A perusal over the school social media pages shows the incredible support for the school, whilst any fundraising days are impressively reinforced.
As the doors close on another eventful school day, pupils head for home looking forward to what they will be greeted by tomorrow.